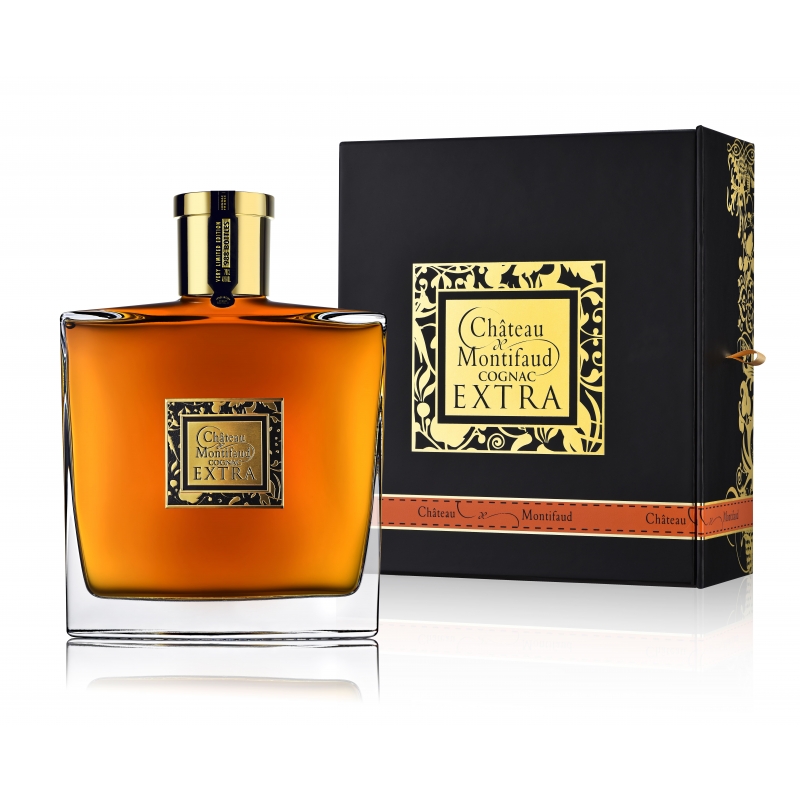  
EXTRA Cognac Château Montifaud
Extra Cognac Château Montifaud
This decanter is bottled and labelled by hand at Famille Vallet estate
This cognac will quickly sweep through you with its hints of vanilla and dried fruits while surprising you with its length in the mouth and its perfet balance"
Great freshness and little tannin.
It is characterized by its softness and its long length in the mouth.
Description
Extra Cognac Château Montifaud
Grapes variety: Ugni-blanc mainly

Wine-making: fermentation temperatures control (maximum 27°C to keep all aromas), and then wine storage on the less for optimum conservation without sulfites addition.

Artisanal distillation: the white wine is distillated with a lot of lees very slowly; it develops also roundness and concentrates the floral character of the cognac

Ageing: aged in old casks (French Limousin oak)
Elegance, complexity and originality will describe this very old cognac.
Distilled by Louis and Michel Vallet (4th and 5th generations) this very old cognac has an amber color, full of light and sprinkled with touches of spices!
Remarkable aromas of dried fruits, especially roasted almonds.
Rancio very present.
Appearance of spicy notes.
Cognac also appreciated by female customers.