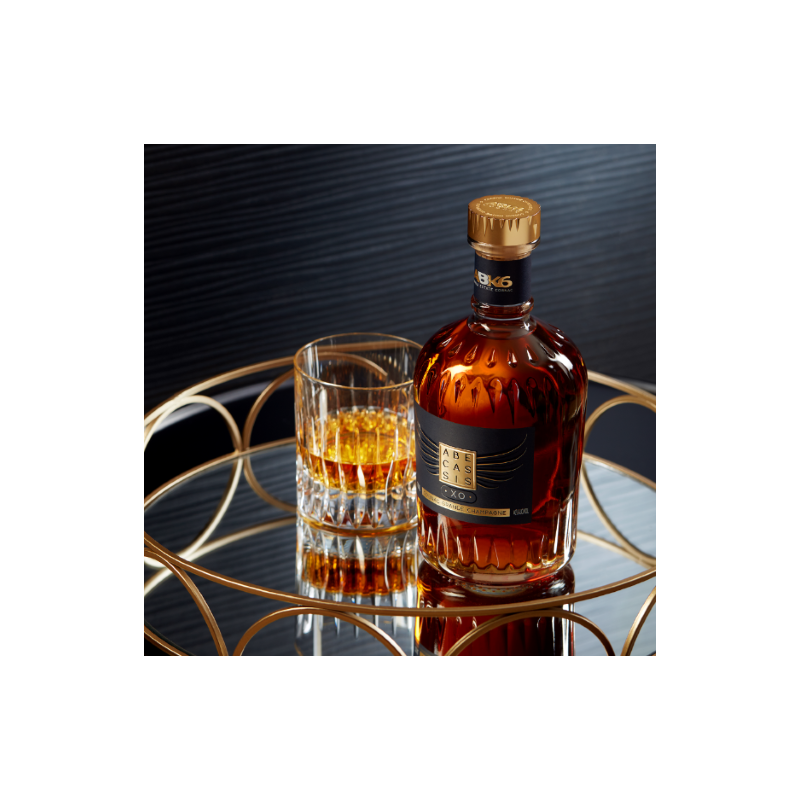  
XO ABECASSIS Grande Champagne Cognac ABK6
A new range of ABK6 Cognacs: ABECASSIS Grande Champagne!
Produced exclusively on their exceptional vineyards, located in the prestigious Grande Champagne area, this range has been elaborated with a single obsession: to reach the perfection of the "Single Estate", where strength and subtlety are combined in this precious bottle.
An ode to the history of a land that feeds its guardian angels.
This range honors the work of nature, the journey from earth to heaven that eaux-de-vie make during their aging, symbolized by the angel wings, subtly drawn on our bottles.
This XO Grande Champagne has been aged in new barrels for 6 to 8 months, then in red and old barrels for several years.
Description
Tasting Notes:
A bright gold color, with a beautiful brilliance and old gold reflections.
On the nose, this XO de Grande Champagne is fine and elegant, evolving on delicate notes of vanilla, citrus zest, cedar wood, dried flowers and eucalyptus.
In the mouth, the freshness supported by the fineness of the tannins, reveals a complex and structured brandy. A subtle balance is established, oscillating between woody, vanilla and dried fruit notes. The finish offers us an evolution on ginger and spices.