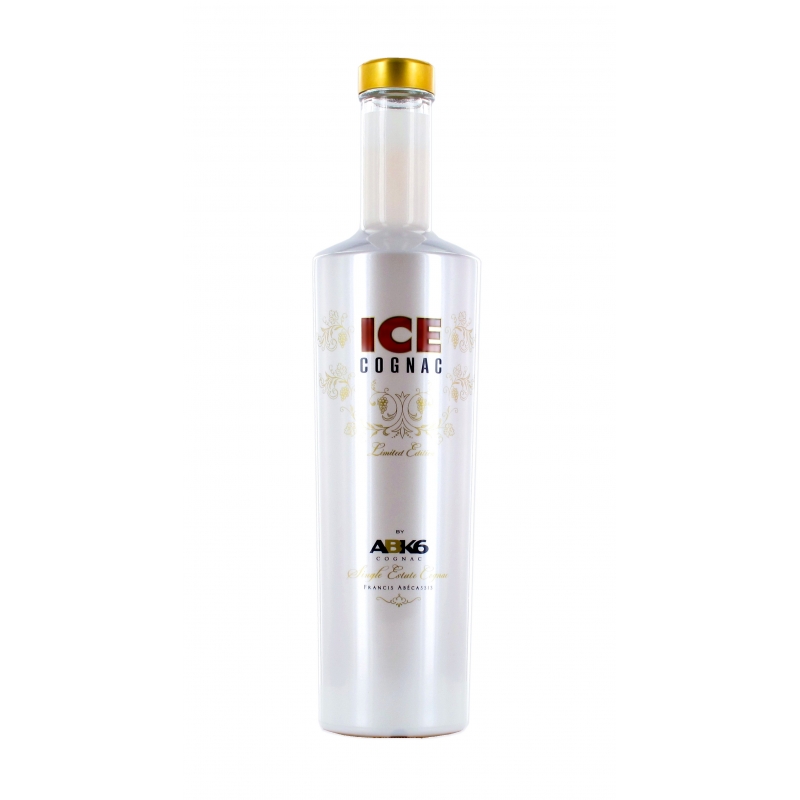  
Ice Cognac ABK6
Limited edition Ice Cognac by ABK6 is the first cognac really designed to be consumed on the rocks...
Description
Produced in the hillsides of Claix, France, near Grenoble, Ice Cognac is described as a flavor journey that will take the drinker through aromas of white peach, lemon sorbet and iced mint as the temperature of the elixir drops. 
Cognacs are basically coloured and brown because they age in oak barrels.