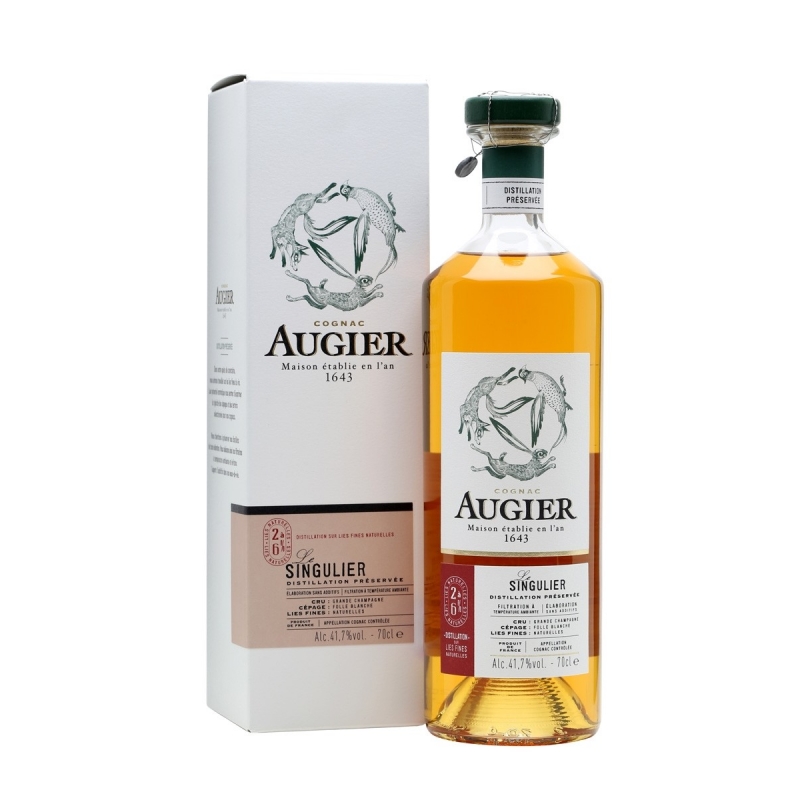  
Le Singulier Grande Champagne Cognac Augier
Le Singulier is an exceptionally expressive cognac made from a fine but long-neglected grape.
Description
Personality
The attack is direct & invigorating. The body is rounded and polished. Intense and complex fruit aromas are counterbalanced by subtle wood notes in the finish.
Typicality
Grape: Folle Blanche
A rare, traditional variety with remarkable aromatic intensity.
Growth: Grande Champagne
Well-known in the Cognac region, producing rich, complex eaux-de-vie.
Fine lees: Natural
A distillation method using the wine fine lees in their natural proportion.
Alc: 41.7%