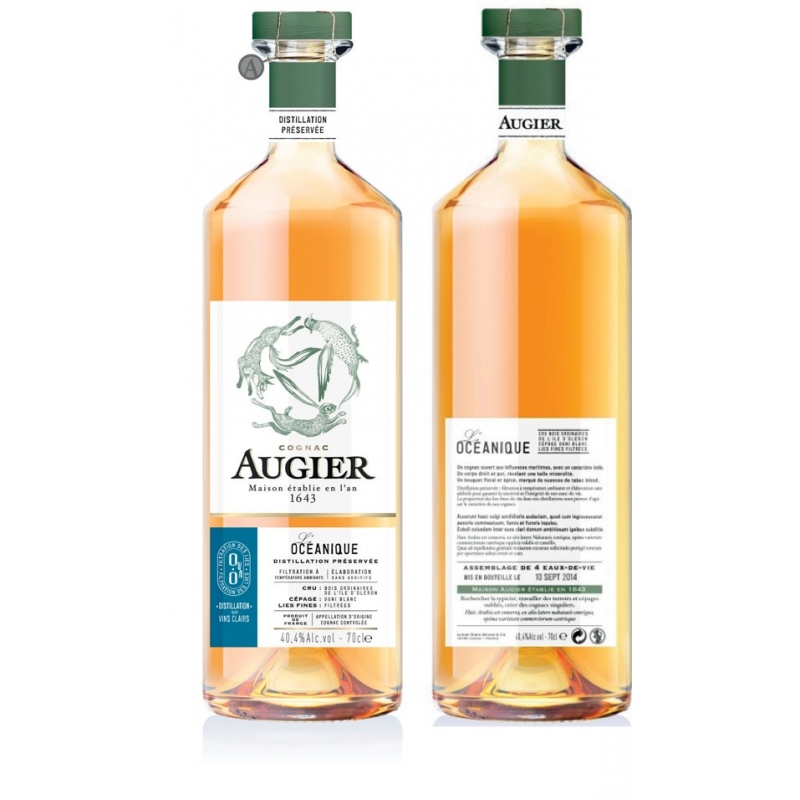  
L'Océanique Bois Ordinaires Cognac Augier
L' Océanique is marked by maritime influences and an iodised character.
Description
Personality
The body has a straightforward character that reveals strong mineral notes. The nose is floral and spiced with hints of Virginia tobacco.
Typicality
Growth: Bois Ordinaires de L'Île d'Oléron
A little-known terroir influenced by the ocean's spray.
Grape: Ugni Blanc
The Cognac region's emblematic variety.
Fine lees: Extracted
A distillation method that draws its lightness from a low proportion of fine lees - from 0 to 2% only -.
Alc: 40,1%