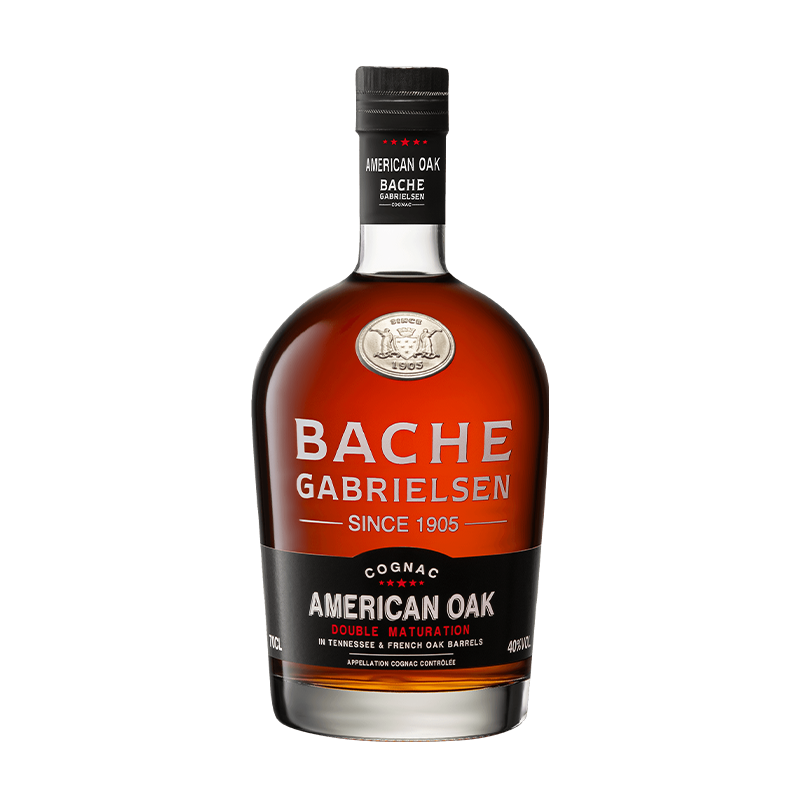  
American Oak Cognac Bache Gabrielsen
Bache Gabrielsen is marking a milestone as it exclusively debuts a first-of-its kind expression to the United States: American Oak – the first cognac ever to be aged in American oak barrels.
Description
The first of its kind, this innovative cognac is aged both in French Oak barrels for several years and in authentic new American Tennesse Oak barrels for a minimum of six months.
While remaining true to the ancestral methods of the blending of the liquid, this unique eau de vie incorporates both a traditional and new approach to cognac.
It has distinct character from the American oak, with delicate tropical flavors of coconut and pineapple, which blends beautifully with the French oak flavors of vanilla, cocoa and nuts.
Cognac American Oak, the smart combination of American twist and French savoir-faire.
Volume: 70 cl.
Alcohol content: 40% vol.
Grapes: Ugni Blanc.
Color: Amber.
Aging: Double maturation: French oak barrels combined with a minimum of six months in new American oak casks.