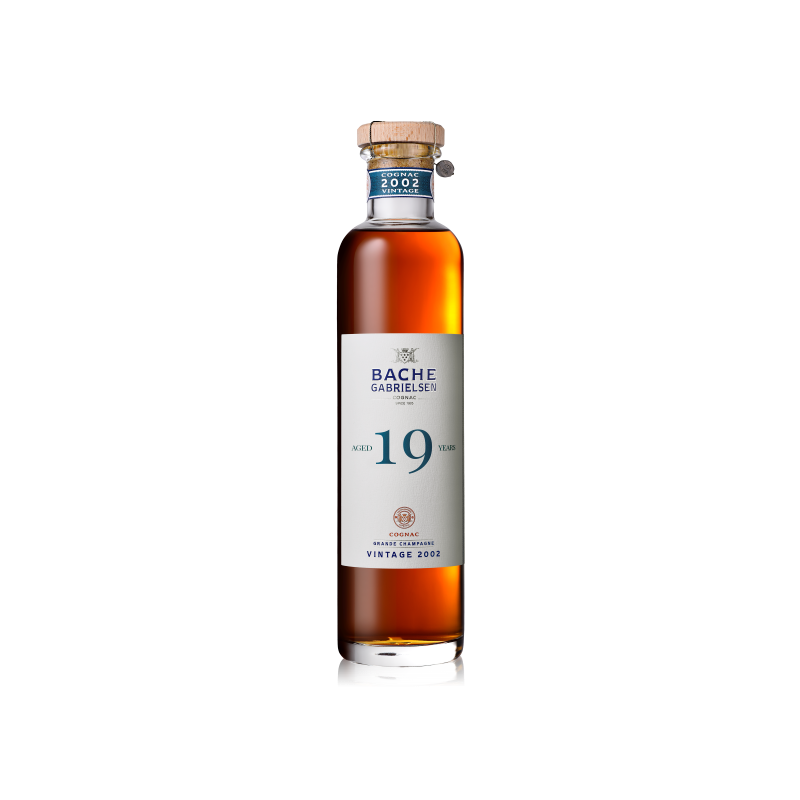  
Vintage 2002 Grande Champagne Cognac Bache Gabrielsen
Limited Edition !
2002 marked a turning point in the history of Europe: the single currency was adopted and the British monarchy lost its Queen Mother (Elizabeth).

In Cognac, our Cellar Master has selected two batches of the 2002 vintage from two distinct Grande Champagne terroirs, which express a great complementarity when blended.

Aged for 19 years in Limousin Single Cask oak: n°F-III-28

Bottling date : May 2022
Description
Tasting notes :

Characteristics: Natural colour; Not cold filtered

On the nose, freshness, spring bouquet, hazelnuts.

On the palate, white pepper, roasted almonds, milk chocolate.