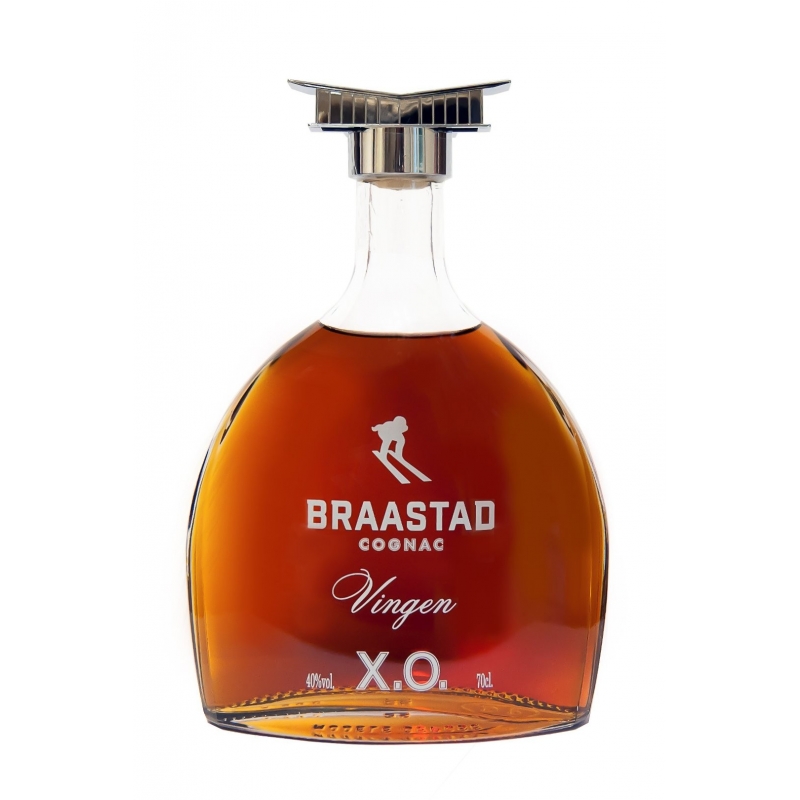  
XO VINGEN Cognac Braastad
Cognac Braastad XO Vingen Edition Limited
Description
Braastad Vingen is a limited edition created in partnership with the world famous ski jump "VINGEN". Vingen is the biggest ski jump in the world! It is an exceptional site site offering the possibility to the sportsmen to indulge in the ski flying and to realize jumps neighboring 250 meters! For the creation of this cognac, we worked on a blend of eaux de vie reflecting the spirit of this place: audacity, courage & bravery & technicality!
Tasting note 
Color
Vingen cognac offers a brown dress; deep with golden highlights. 
Nose 
Floral aromas (jasmine), dried fruit, vanilla ... 
Stuffy
We find floral notes, dried fruits and vanilla accompanied by a softness, an elegant complexity & a unique balance. It is a rich, powerful and harmonious cognac.