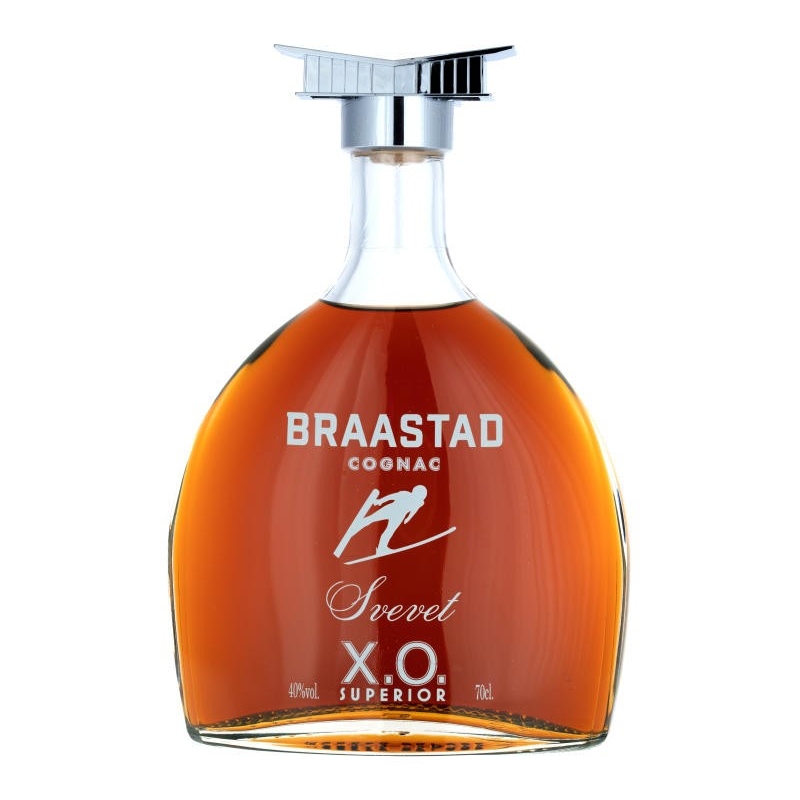  
XO Superior VINGEN Cognac Braastad
XO Supérieur VINGEN Cognac Braastad
The Braastad Vingen is a limited edition created in partnership with the world famous ski springboard "VINGEN".
It is an exceptional site offering the possibility for athletes to indulge in Ski flying and make jumps around 250 meters!
This cognac reflects the spirit of this place: daring, courage & technicality!
Description
This splending cognac is Master Blender Richard Braastad's special selection. To create an especially complex blend, Richard has handpicked very old cognacs for four of the six regions. The result is a cognac that is very rich and powerful, yet harmonic and balanced.
The XO Superior first entered the International Wine and Spirit Competition in London 2007, and Master Blender Richard Braastad was proud to receive the silver medal