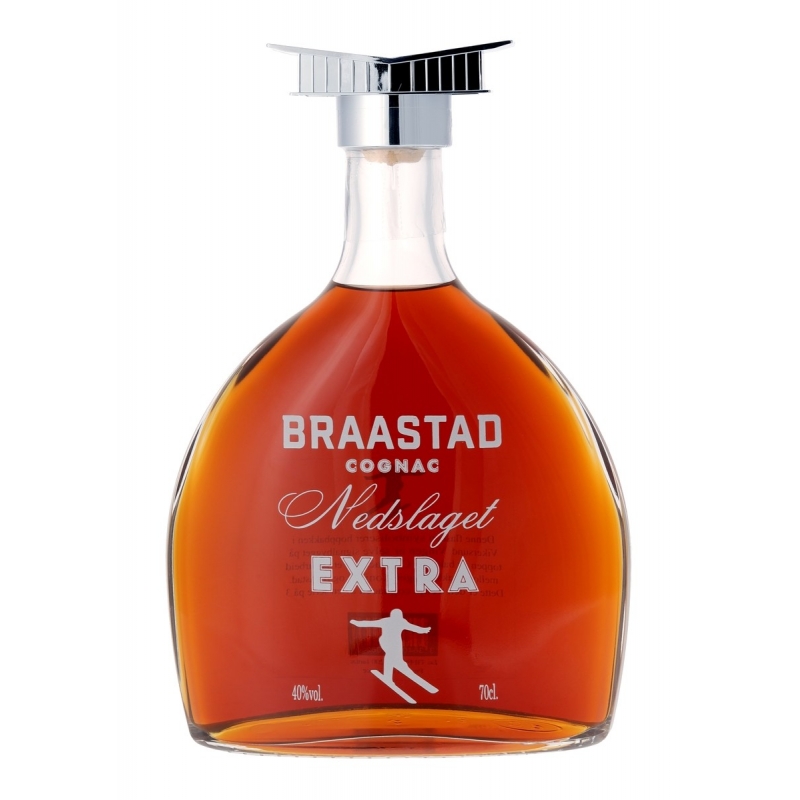  
Extra VINGEN Cognac Braastad
Extra VINGEN Cognac Braastad
The Braastad Vingen is a limited edition created in partnership with the world famous ski springboard "VINGEN".
It is an exceptional site offering the possibility for athletes to indulge in Ski flying and make jumps around 250 meters!
This cognac reflects the spirit of this place: daring, courage & technicality!
Description
This cognac is the latest pride of the Braastad family. Its unique blend embodying the true essence and "savoir-faire" of the Master Blender Richard Braastad.
It took Master Bmender Richard Braastad ten years to finish this blend and when creating it he collected his family's finest cognacs, hidden away by his grandfather, his father and himself.
The luxury pakaging is especially designed for Braastad.