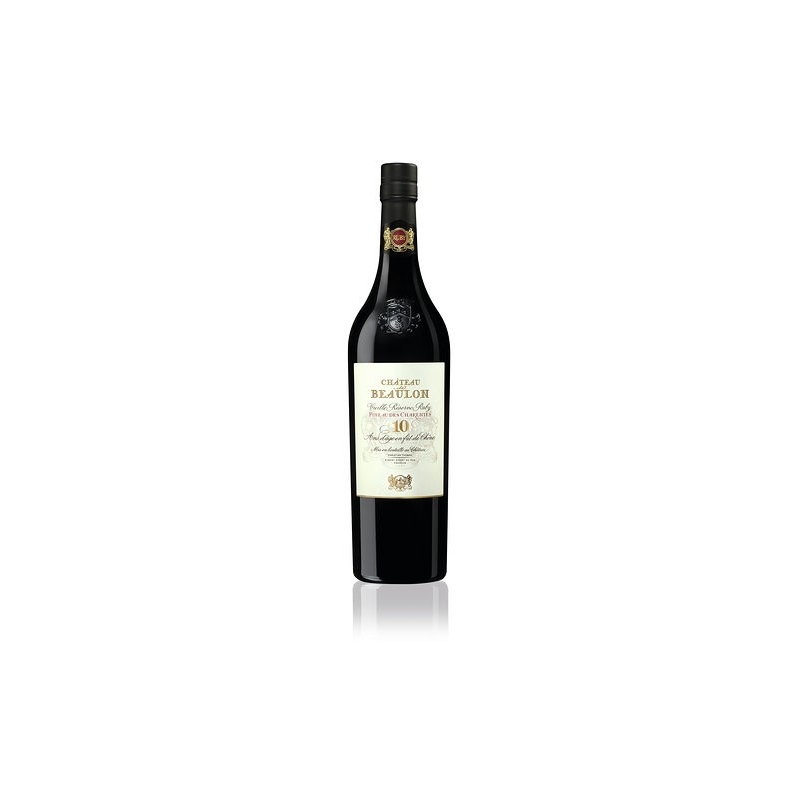  
Vieille Reserve Ruby 10 Years Pineau Château de Beaulon
Pineau Vieille Reserve Ruby : 10 long years in oak - Château de Beaulon...
Description
Pineau Ruby
Strong and smooth. Black cherry. Prunes with a hint of blackcurrant.
Cinnamon, mocha and cocoa, rich and complex savours that engulf the palate.
Gastronomy
Recommended with : Lightly fried ?foie gras?, fricassee of lobster, guinea fowl with figs and grapes, magret de canard with peaches draped in redcurrant jelly, game in red fruit sauces.
With cheese : Fourme d?Ambert, Laguiole, Beaufort, Ossau, Iraty and blanck cherry jam, mature Gouda or Parmesan. 
Dessert wine with
Red fruit ices or pastries, raspberry coulis, plums and chocolate. Served chilled at 10/11°
Prestige Trophy Citadelles Bordeaux  2003