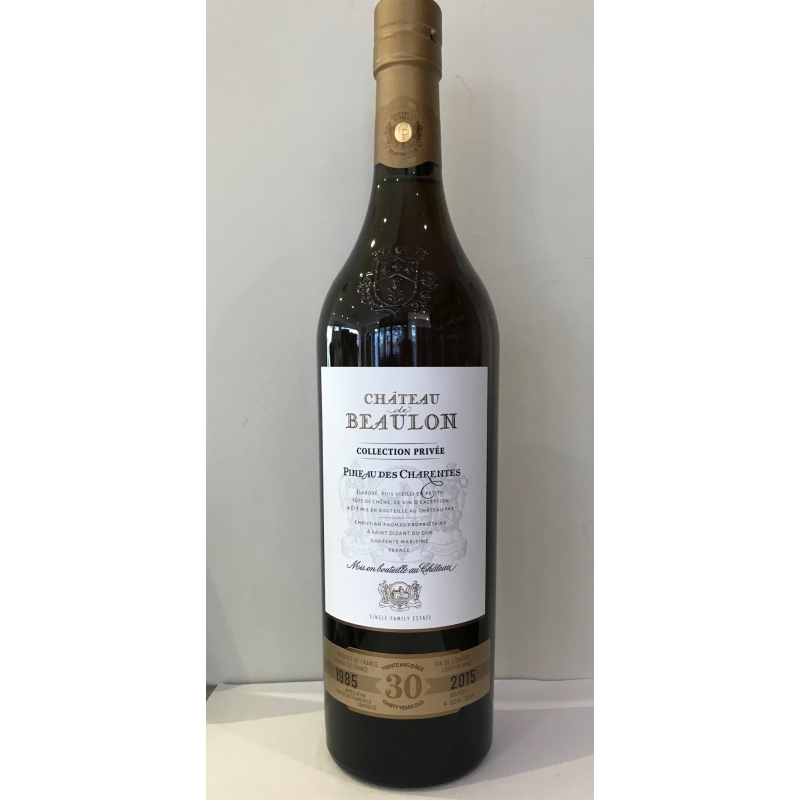  
Collection Privée 1985 - Or 30 Years Old
Pineau Collection Privée 1985 Or 30 years Old : Exceptional Reserve, Limited quantities - Château de Beaulon...
Description
White Pineau 1985

Robe
Seductive shimmering deep gold highlighted with copper, a result of its great age.
Nose
An exquisite palette of aromas : cinnamon, cloves, vanilla, gingerbread.
Palate
Rich in stewed fruit, dried apricots, honey, well balanced persistent finish. More than 30 long years in the heart of Tronçais oak have resulted in the ultimate alliance between the dominant Sémillon and Sauvignon grapes to create this incomparable rare nectar. 
Very rare, exceptional vintage; limited quantity.
Gastronomy
Lightly baked goose liver, Baked pears au gratin, Citrus fruit zabaglione, exotic fruit desserts.
Our suggestion : at 5 o?clock or after dinner spoil yourself with the simple pleasure of savouring a true nectar. Served chilled 14°.