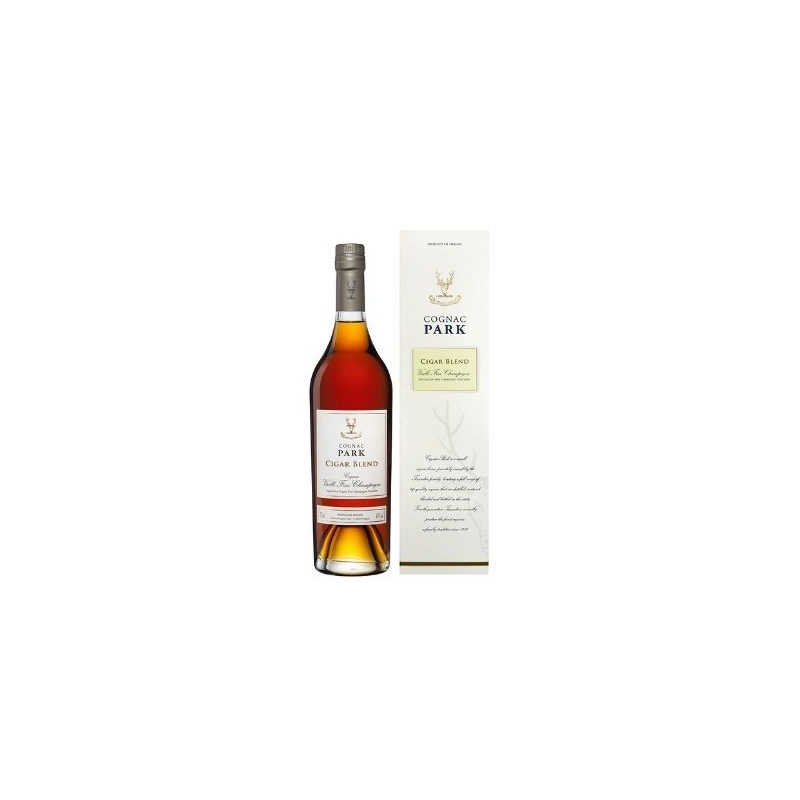  
XO Cigar Blend - Carton Box Cognac Park
Cognac Park XO Cigar Bland Vieille Fine Champagne is made from exceptional grapes thus resulting in a cognac of outstanding quality...
60% Grande Champagne 40% Petite Champagne The appellation Fine Champagne Cognac defines that the blend comes from the two best areas of Cognac, Grande and Petite Champagne and with a minimum of 50% Grande Champagne.
Description
Although often cited as complementing each other, strong tobaccos can overwhelm a delicate cognac.

This blend has therefore been deliberately made fuller and richer, both on the nose and the palate.

Its opulent dark colour with blond highlights is a testament to its complex but balanced nature.

First, there are light honey scents and notes of saffron and gingerbread with hints of cranberry and vanilla.

The aromas of this cognac bring these flavours together in a harmony of subtle surprises, ending with a very long finish.