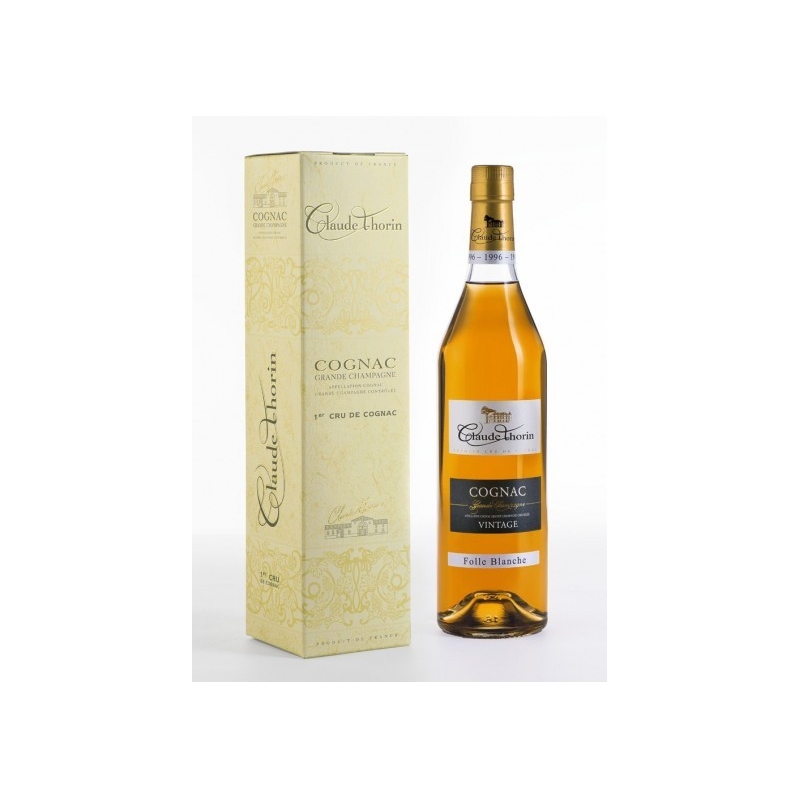  
Vintage 2004 Folle Blanche Cognac Claude Thorin
Cognac Vintage 2004 Claude Thorin
Description
Cognac Vintage 2004 Claude Thorin
Folle Blanche is the old grape of the Cognac vineyards, used until the phylloxera crisis in the 1880s and now mainly...
The nose is of a big sharpness with aromas of violet, honeysuckle and vanilla. The mouth is round, the supple(flexible) attack with a beautiful length in mouth exciting the senses with notes of fruits with white flesh and spices.
This dated crossed 18 years in red barrels to preserve its typicality.