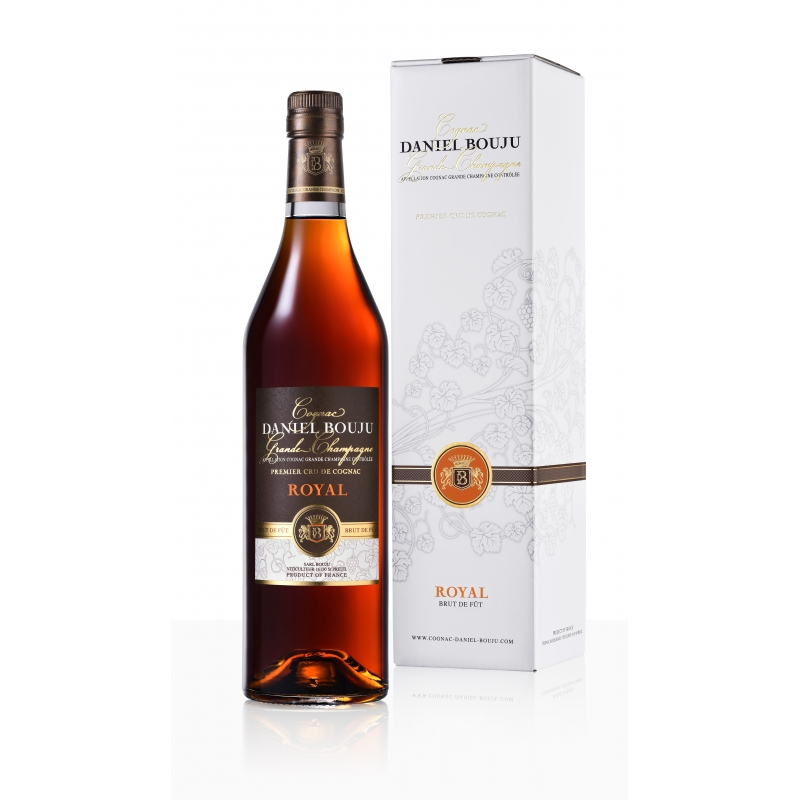  
Royal - Brut de fût Cognac Daniel Bouju
Cognac "Brut de Fût", unfiltered from the Grande Champagne region

This cognac has been aged in new oak barrels for the first years, then in old barrels.

A remarkable mellowness, an exceptional length in the mouth, multiple and complex aromas make it a Cognac for connoisseurs...
Description
Bright and brilliant amber color.

Very rich with aromas of cigar box, old Limousin oak, candied cherry, vanilla, dried fruits, cocoa and peppery spices.

The palate is opulent, complex and elegant with an impressive fullness and surprising freshness. Powerful and warm cognac with a very long finish. Full-bodied, expressing a wide range of flavors, a perfect cognac to enjoy your favorite cigar...

An exceptional old cognac with the beautiful typicity of Grande Champagne Cognac for an unforgettable tasting.

Excellent with a cigar.