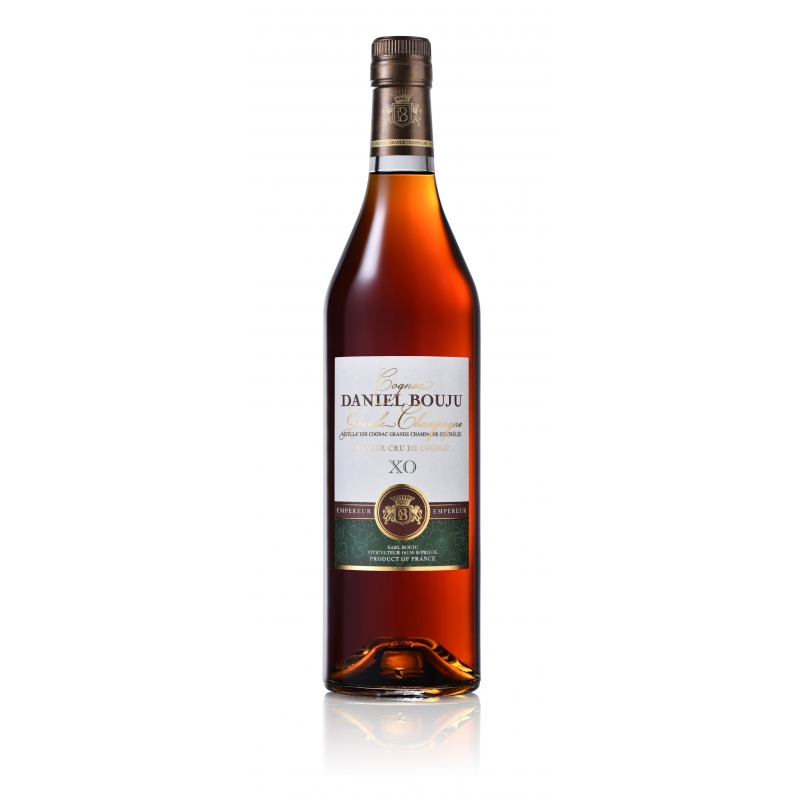  
XO Empereur Cognac Daniel Bouju
Scents of nutmeg, clove, cinnamon, vanilla and prunes that add to a remarkable length on the palate.
The range of perfume tastes is united and nothing comes disturbing it while tasting...
Description
Amber color.
40% vol: This cognac has aged in new oak barrels the first years, then in old barrels.
Rich and warm amber color, this X.O cognac offers a palette of flavors and solid flavors that nothing disturbs at the beginning or end of tasting.
You will discover, among others, scents of nutmeg, cloves, cinnamon, vanilla and prunes.
Cognac EXTRAORDINARLY sweet and round with a remarkable length in the mouth.