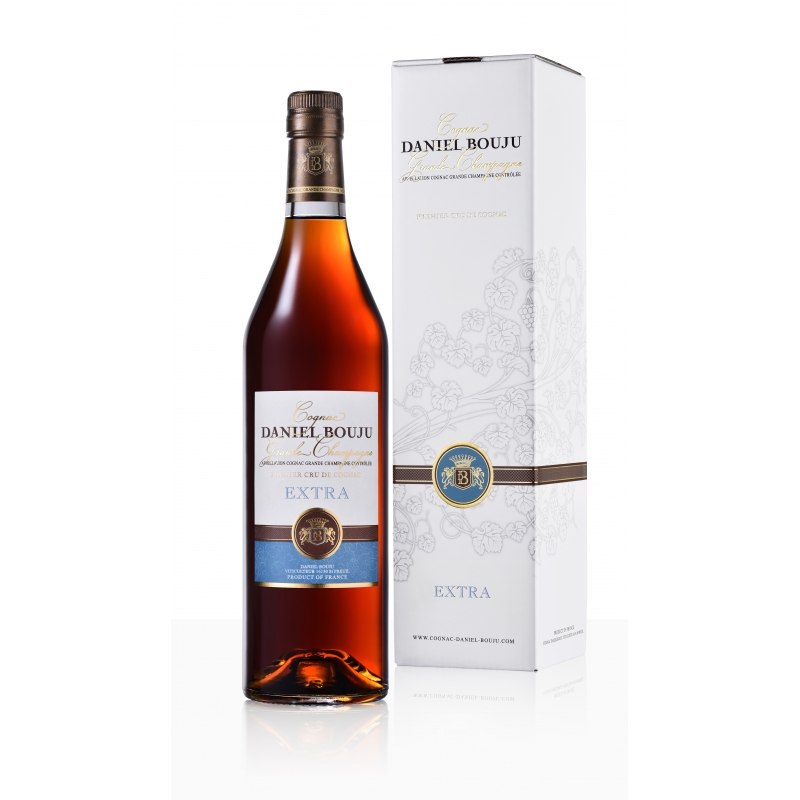  
Extra Cognac Daniel Bouju
Of amber colour. Mellow bouquet with a marked touch of rancio Charentais.

Description
40% vol: This cognac has aged in new oak barrels the first years, then in old barrels.
Dark amber color, the nose shows a great intensity and complexity.
Sweet dried fruit scents, cedar wood, tobacco, chocolate, and roasted coffee.
The palate is very intense, well balanced in alcohol, many flavors of dried fruit and hazelnut.
Fluffy bouquet with a touch of Charentais rancio.
Very long, spicy, elegant and complex.