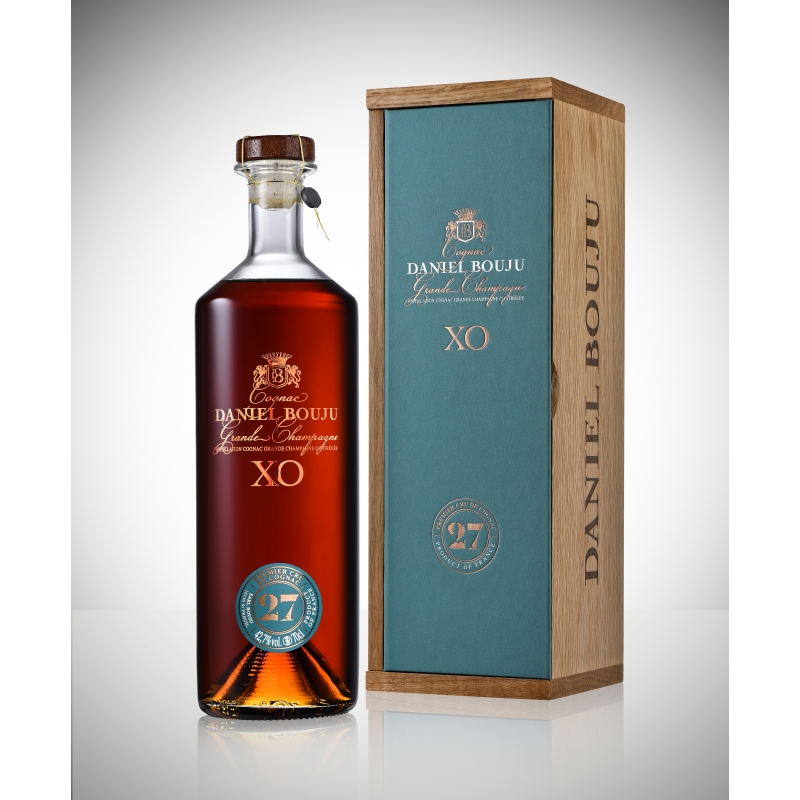  
XO N° 27 Cognac Daniel Bouju
42,7 % vol.
Strong and subtle, scents of nutmeg, clove , cinnamon, vanilla and prunes that add to a remarkable length on the palate...
Description
This cognac has aged in new oak barrels the first years, then in old barrels.
Beautiful amber color. Powerful and fine, spicy touch of nutmeg, clove.
Cinnamon, discreet vanilla, candied prune, which gives it a remarkable length in the mouth.
Rancio Charentais is very present.