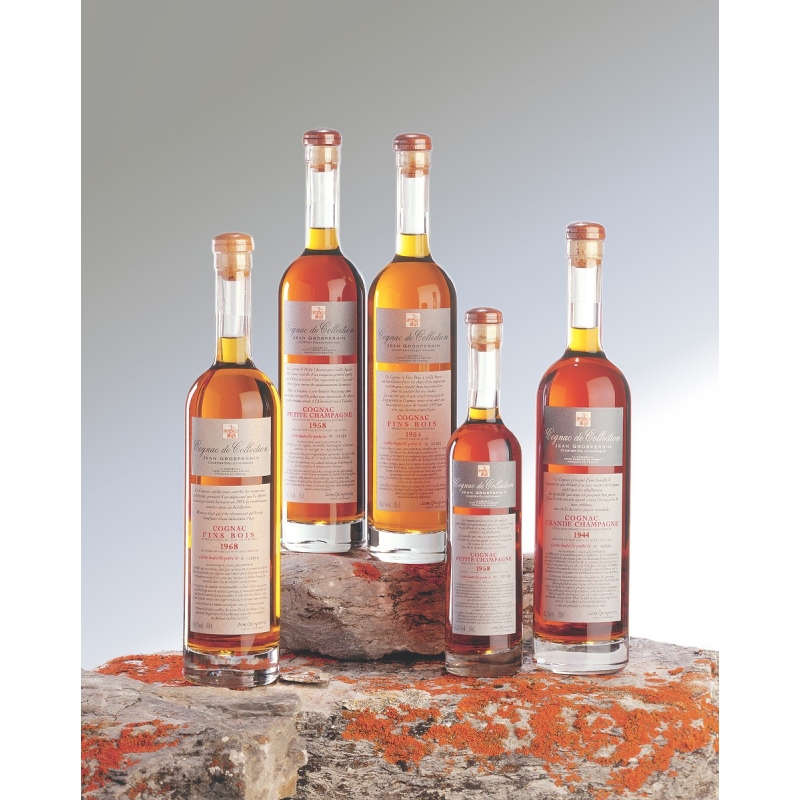  
1973 Petite Champagne Brut de Fût Cognac Grosperrin
This vintage Brut de Fût Cognac comes from a family of notaries settled in Cognac for several generations. This 1973 Petite Champagne was part of the estate of the father, who had left his stocks to his wife and son, a notary like himself. The father had bought this lot in January 1974 from one of his clients, who was then the president of one of the most important Cognac houses.
This lot comes from the distillery and the cellars of a house that is still renowned today. Unfortunately, when the father died, the son and his mother did not get along anymore and the succession was bogged down for many years, until Grosperrin cognacs proposed a solution.
This is a very "sentimental" Cognac, which was stored under state control on January 25, 1974 in an old and very damp cellar on the banks of the Charente, which is now the Cognac Museum.
Description
Tasting notes:
The "Brut de Fût" version of this vintage is distinguished by its balance. The aromatic notes are concentrated.
Color : Old gold color, almost amber
Nose : The nose is marked by greedy notes of ripe plums, mirabelle plums, spices (cardamon, turmeric, black pepper) and exotic woods (hot cedar, sandalwood). Around all this, we find the characteristic rancio of old cognacs close to maturity.
Palate: In the mouth, again this fruity (ripe plum, prune, chocolate with cinnamon) and spicy (nutmeg, tobacco) greediness, oily and balanced.