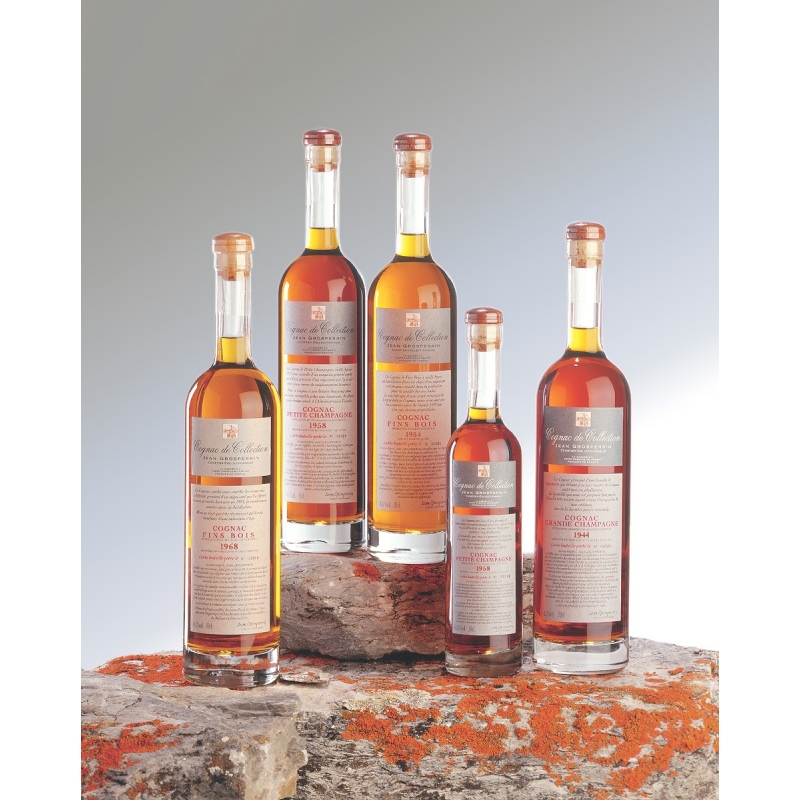  
N°68 Fins Bois Cognac Grosperrin
Cognac de Collection Jean Grosperrin N°68 Fins Bois
56,4°
This cognac is not vintage, but as No. 71 it can benefit from an indication of minimum age of 36 years.
Description
Cognac de Collection Jean Grosperrin N°68 Fins Bois
Old gold dress, amber highlights.
On the nose, the color is announced: a high class cognac!
Tender, salty and mineral notes, discreet notes of candied fruit.