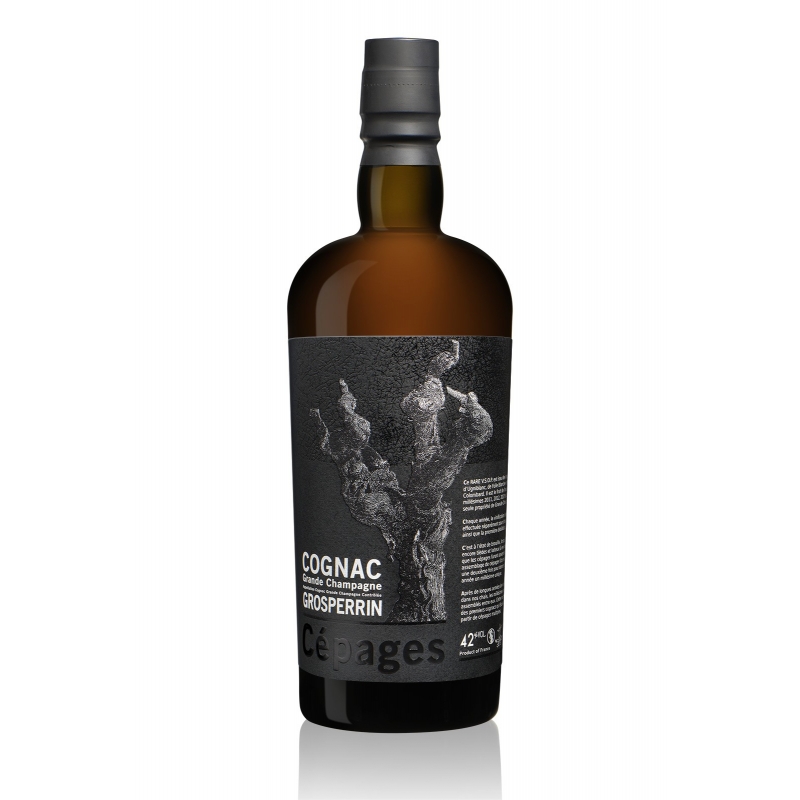  
Cépages Grande Champagne Cognac Grosperrin
Cognac Grosperrin Cépages Grande Champagne - 42°
This cognac is made from the varieties of Folle Blanche, Colombard and Ugni Blanc. It comes from the 2011, 2012, 2013 and 2014 vintages (10%).
Description
Cognac Grosperrin Cépages Grande Champagne - 42°
Clear dress.
On the nose, lively aromas of grapes, butter, linden honey, soft and supple texture, frank notes of vine flower, apple, first spices.
Beautiful freshness
A balanced and gourmet final.
Finally, are the power of Colombard, the finesse of the Folle Blanche and the structure of Ugni Blanc !!
Unique!