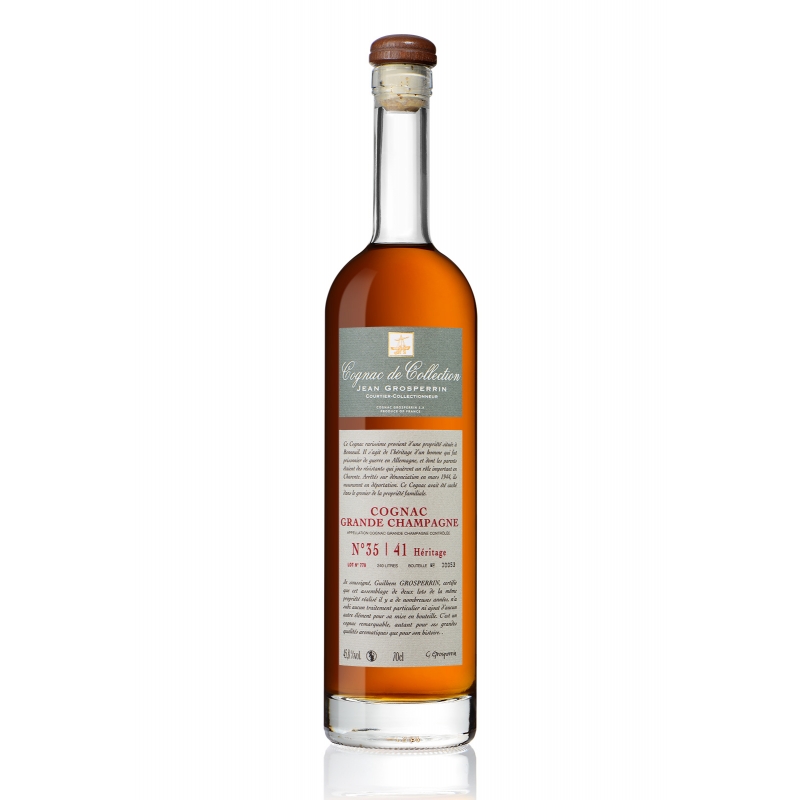  
"Les Trésors" N° 35/41 Gde Champagne Cognac Grosperrin
Cognac Jean Grosperrin "Tresor" N°35/41 Grande Champagne - 45,8°
This Cognac comes from a property in one of the best terroirs in Grande Champagne.
The barrels that we bought in 2012 from this family come from André Noblet, who had made 3 blends with his father's brandies.
Description
Cognac Jean Grosperrin "Tresor" N°35/41 Grande Champagne - 45,8°
Amber color.
On the nose, the Grande Champagne signature is immediate, notes of balsamic, cocoa bean, precious wood.
A beautiful amount, reinforced by a noble and distinguished rancio.
On the palate, the attack is lively and clean, it testifies to a long aging in dry cellars, great finesse. Aromas of warm leather, red fruit.
A powerful, vibrant mouth, very long finish, very expressive, almost electric.
Exceptional!