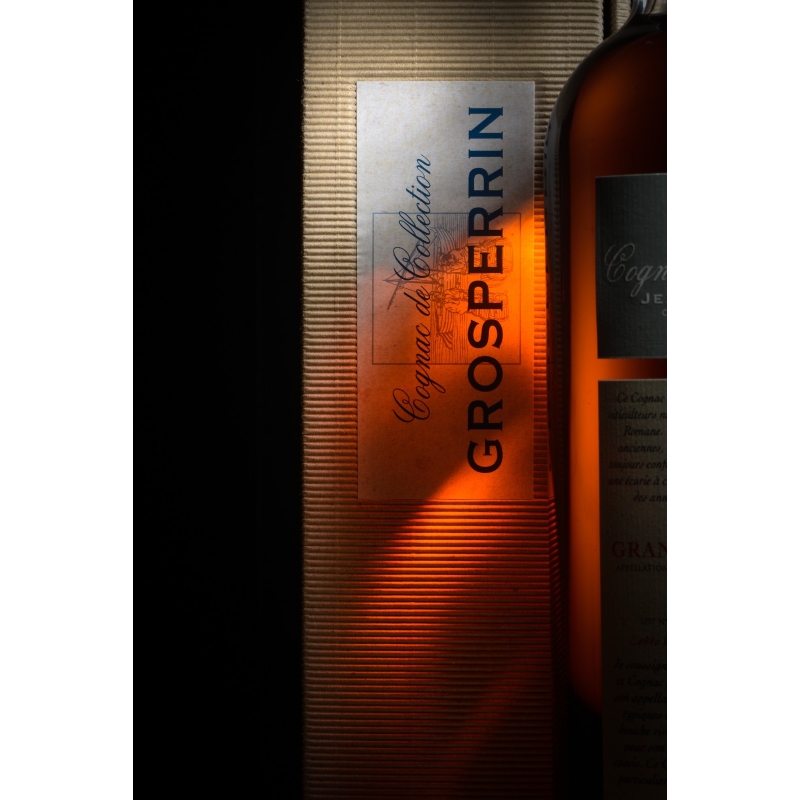  
N°90 Bois Ordinaire de l'Ile d'Oléron Cognac Grosperrin
Cognac de Collection Jean Grosperrin N°90 Bois Ordinaire Ile d'Oléron
A very rare Cognac from this sandy terroir, exposed to the Atlantic Ocean spray, benefits from the influence of the Golf Stream and enjoys almost Mediterranean sunshine.

There are plants that are rarely found on the coast, such as mimosa and tamarisk, giving it the nickname of "the island of herbs".
Description
Cognac de Collection Jean Grosperrin N°90 Bois Ordinaire Ile d'Oléron
This cognac comes from a very small estate in St-Pierre-d'Oléron, whose owner is now retired. It was during the first confinement that we were able to buy this extremely rare lot, identified several years ago with the help of one of our country brokers. This former winegrower had been forced to return from Morocco, where he had been expatriated.

Old gold colour, amber reflections.

On the nose, one is seized by the salinity. The "wild coast" side, sunny beach, sweet spices, asserts itself well, without extravagance or fantasy. It is a Cognac which gives a certain pleasure by its "accessible", greedy and unexpected side.

In the mouth, it is a soft Cognac, with a velvety texture, which is explained by a long ageing in a very small humid cellar located on the Ile d'Oléron, just a stone's throw from the ocean.

It has an iodine side that makes you salivate, the finish is not very long, but it is balanced.

Pretty, simple and comforting!