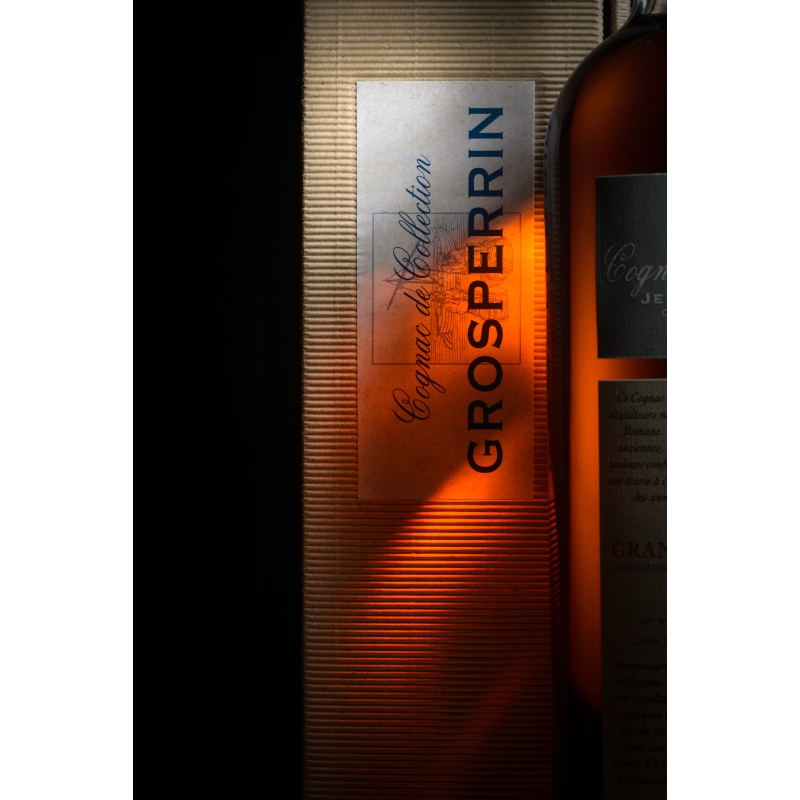  
18 years Bois Ordinaires Ile d'Oléron Cognac Grosperrin
A rare cognac over 18 years old from the Ile d'Oléron.
The old island cognacs are about 30 times rarer than a Grande Champagne of the same age (if we refer to the stocks available in the whole appellation).
This sandy terroir, exposed to the spray of the Atlantic Ocean, benefits from the influence of the Gulf Stream and enjoys an almost Mediterranean sunshine. It is home to plants rarely found on the coast, such as mimosa and tamarisk, giving it the nickname of "the island of herbs".
This cognac comes from a very small property located in Saint-Pierre-d'Oléron, whose owner is now retired. His last harvest was in 2007, and he still has 3 previous harvests left. Each year, by tacit contract, Grosperrin cognacs buys a year from him, in order to continue the ageing process in their cellars, where a slight reduction is carried out before the wine is put into barrels.
Description
Tasting notes :
A golden colour with old gold highlights
On the nose, more tertiary notes than its age would suggest, with a beautiful aromatic burst: roasted pineapple, salted butter caramel, toasted oak, warm peaches picked from the tree, saffron.
On the palate, the attack is marked by a reduction that lacks a little age (2 years) after maturing in dry cellars, however the mouth is rich, round and well balanced. The greedy and salty side of this cognac is expressed without fuss: grapes macerated in rum, ripe fruit, and fresher and more pastry-like notes.
A very nice tension behind the fruity notes, proof that this terroir of the Ile d'Oléron is not only made of sand!