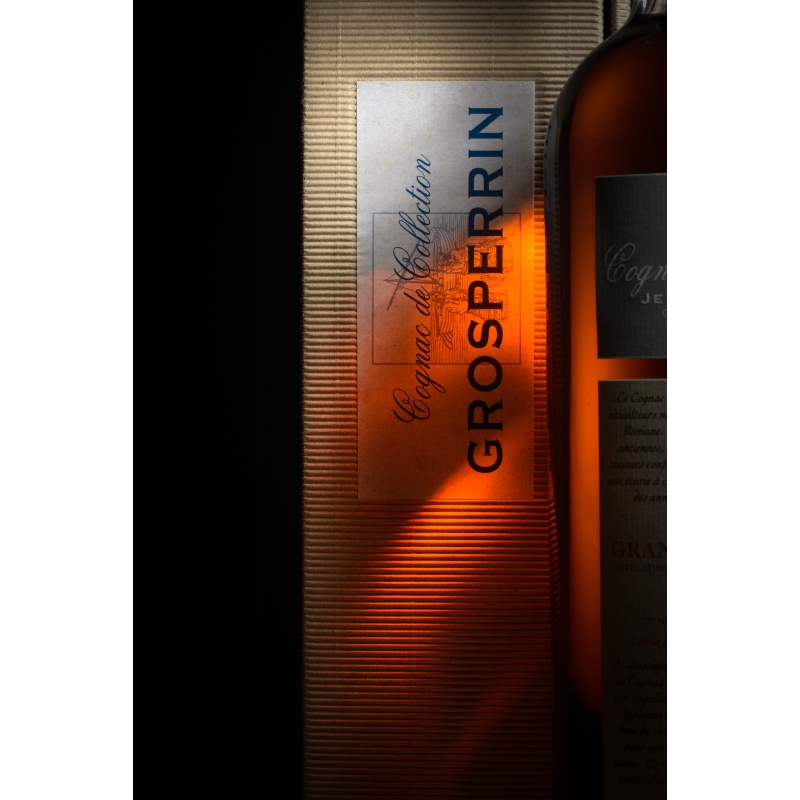  
N°70 Borderies Cognac Grosperrin
This rare cognac was produced by a winegrower in the commune of Burie, on the Borderies plateau. This winegrower, now retired, had kept this very small batch in memory of his early days. This cask has been carefully stored in the small cellar of the property, where the Grosperrin cognacs found it after many years of ageing.
It is offered to you as the years have left it!
Beware of very limited quantities!
Description
Tasting notes :
An amber colour, with mahogany highlights.
On the nose, an exuberant, almost fanciful cognac: iris, violet sweets, Lampong pepper, black truffle, rancios.
On the palate, the attack is suave, the aromas are a continuation of the nose, with hints of liquorice as well, well balanced, very greedy.
A "Borderies" finish, red fruits, dried flowers.
A racy, comforting cognac!