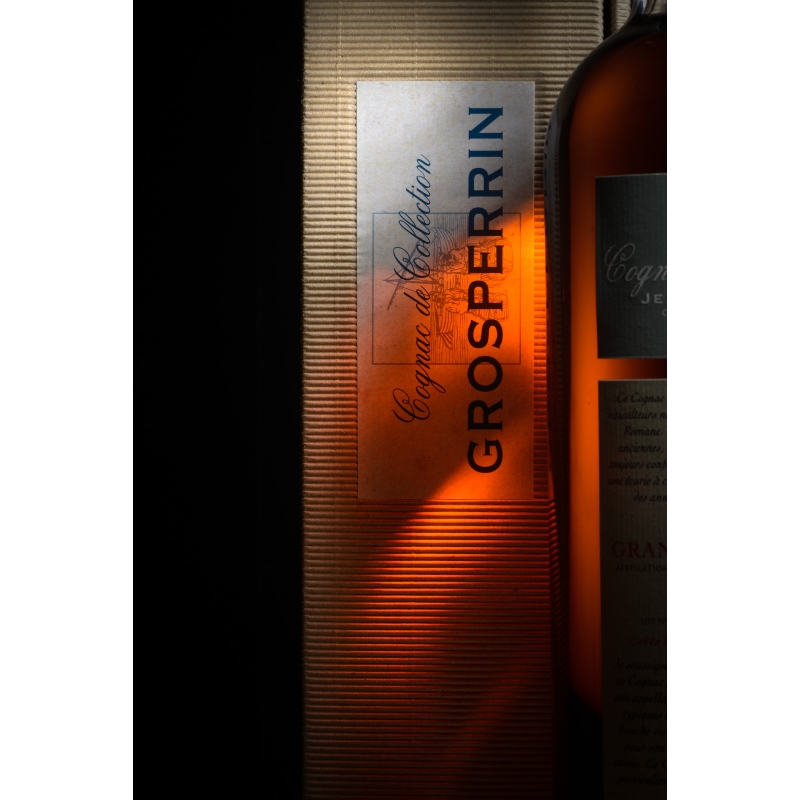  
12 ans Petite Champagne Cognac Grosperrin
This beautiful cognac, from the Petite Champagne terroir, comes from the commune of Sainte-Lheurine, a wine-producing village renowned for the quality of its terroir, located on a hill near Archiac. The name refers to Leverina, an English martyr, and will later become Lheurine-la-Montagne.
This cognac was produced by a small winegrower, settled in the commune for several generations. He is a hunter and a farmer, a man who loves the vine and the land.
This batch had been put in new barrels at the beginning of the ageing process, in a small, very damp cellar without electricity, located near the distillery.
Description
Tasting Notes:
Color: Old gold color Nose: Fruity, marked by fresh notes of white flesh fruits, vine peach, William pear, but also of white flowers under the warmth of the first rays of sun in spring. The whole is warm thanks to a marked ageing in new barrels: liquorice, spices, black pepper.
Taste : The attack is saline, mineral, and very quickly it extends with more tertiary notes, greedy, testifying to a successful aging.
The finish is long, clean, leaving a clean mouth.