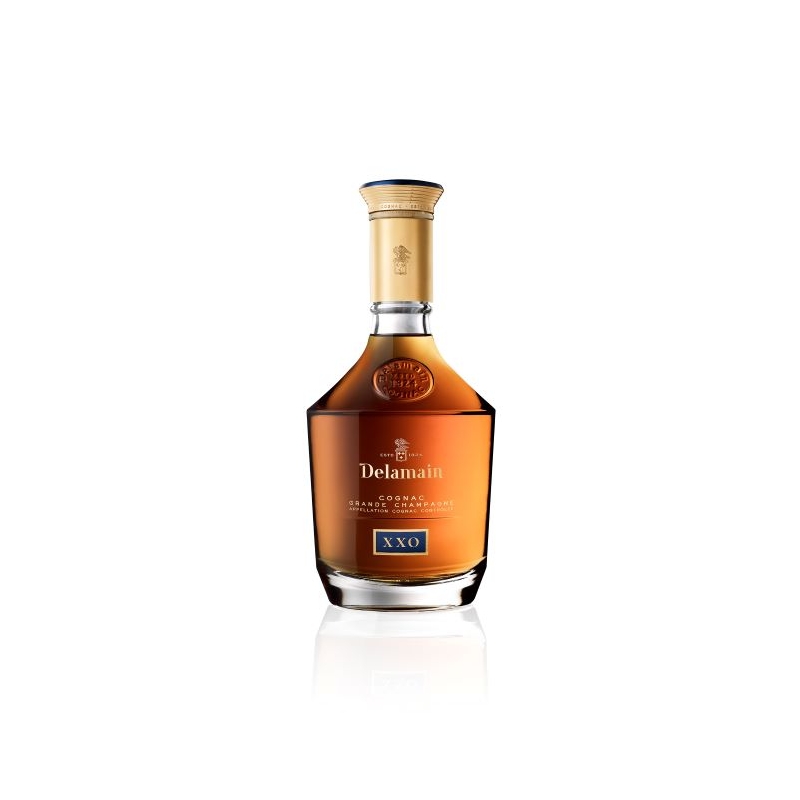  
XXO Grande Champagne Cognac Delamain
For nearly two centuries and nine generations, the House of Delamain has been chiseling unique and prestigious cognacs with art and patience!
Made from the first growth of the Cognac appellation, the Grande Champagne, this XXO required a long aging in oak barrels to reach its full maturity.
Rich and tasty, this XXO is the perfect expression of an old Grande Champagne cognac.
Description
Tasting Notes:
On the nose, an explosion of autumn fruits: fig, lychee, walnut and almond. Notes of cardamom and clove bring a hint of spice.
In the mouth, a constant evolution revealing notes of cedar wood, leather and cigar box.