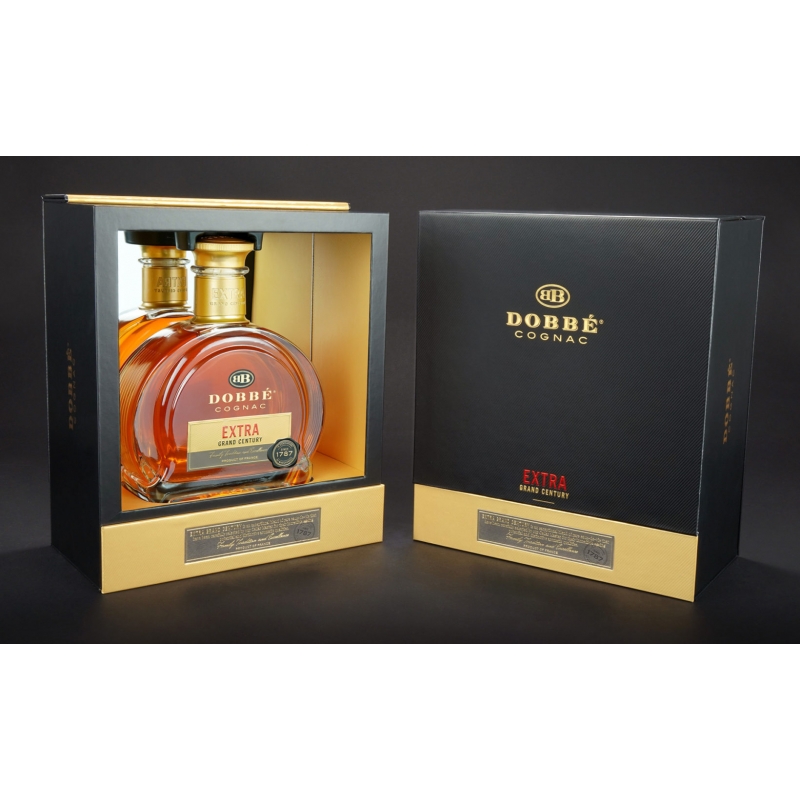  
Extra "Grand Century" Cognac DOBBE
Description
The DOBBÉ Cognac EXTRA Grand Century strives for excellence.
Its amber colour with its leather tones will delight those who love rare, exceptional cognacs.
Its strong, fruity nose is accompanied by a rich, floral bouquet.
Its wonderful smoothness is supported by intensely rich flavours of candied fruits, honey, almonds and a hint of grilled pistachio.
This intense, indulgent Extra Old cognac is a perfect blend of subtle wooded notes and delicate vanilla, which provides an unforgettable balance of tastes.
Let all the flavours of this exceptional cognac come to the fore in a tasting glass, before you taste it neat.