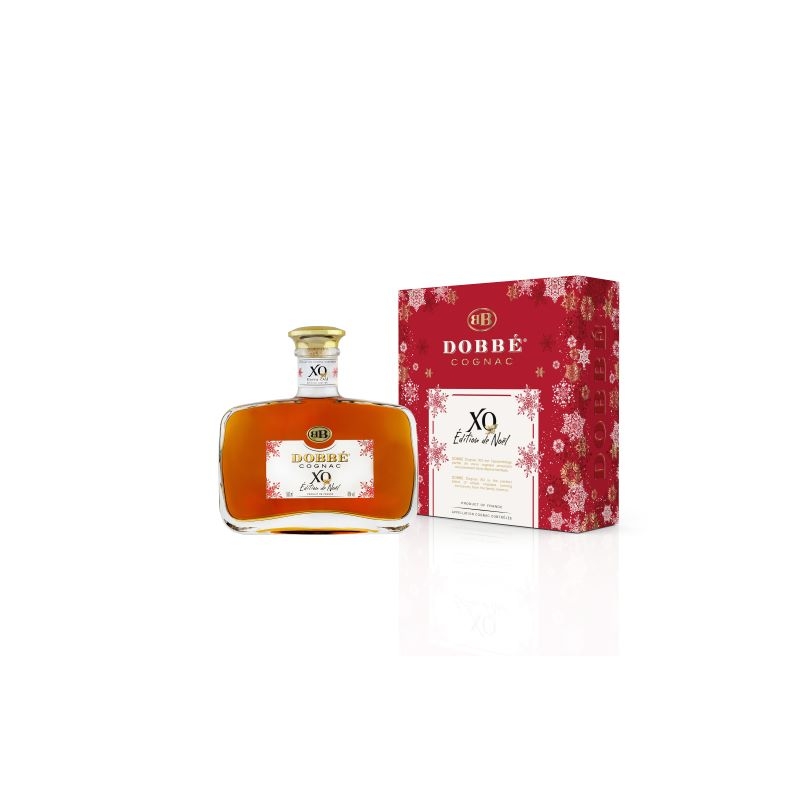  
XO Christmas Edition Cognac DOBBE
Limited Edition !
This Cognac XO Christmas Edition is a wonderful creation of the Master Blender especially for Chrismtas celebration.
Discover this special edition and make a gift or make you happy !
Description
DOBBÉ Cognac XO Édition de Noël has rich, velvety flavours and notes of gingerbread and candied orange, harmoniously blended with a subtle hint of toasted brioche.
With its brilliant and warm colour, the « Edition de Noël » produces true pleasure and a wealth of aromas from carefully-selected cognacs.
It is well balanced and its elegant finish can remain on the palate for up to 15 minutes.