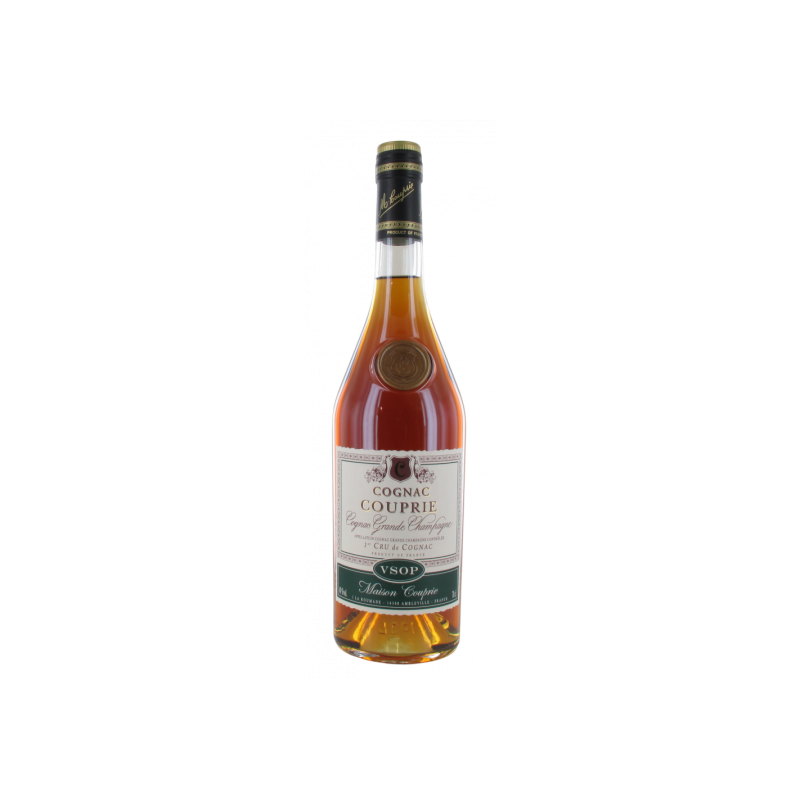  
VSOP Cognac Couprie
Le cognac VSOP du Domaine Couprie - Grande Champagne

After ageing in new oak, this Cognac, VSOP Couprie, spends several years in barrel in the traditional cellars in Ambleville...
Description
Le cognac VSOP du Domaine Couprie
This Cognac has a highly original personality thanks to a fruity bouquet combining finesse and subtlety.
An elegant introduction to a meal – an ideal aperitif on the rocks, in a long drink or in cocktail.
It will also awaken your palate with a gentle warmth as an after dinner drink.