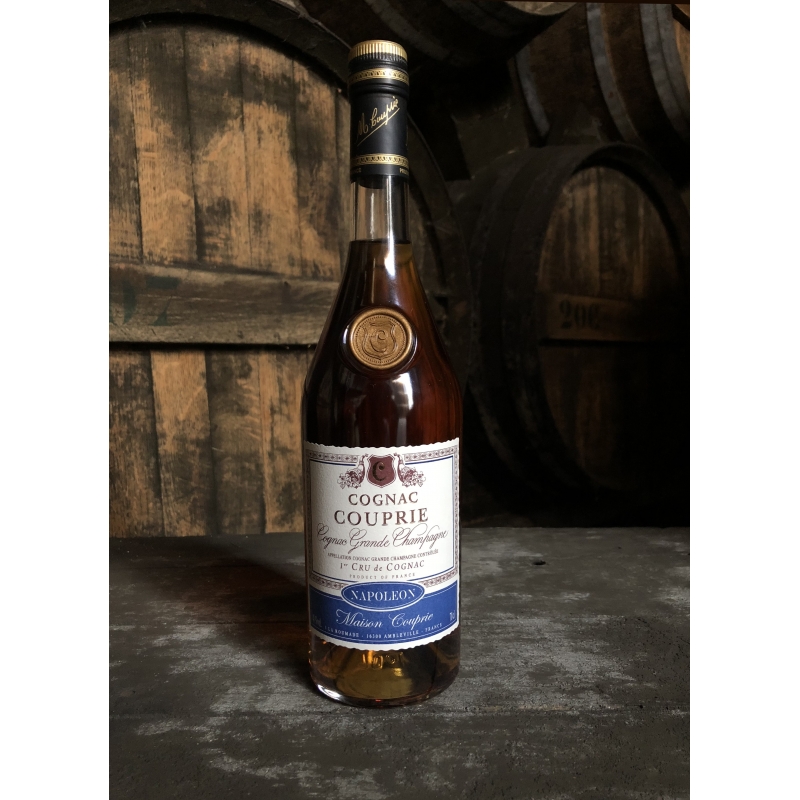  
Napoleon Cognac Couprie
The Cognac Napoleon Domaine Couprie 
The youngest Cognac in this blend is aged for long time in Limousin oak barrels (including several years in new barrels).
Description
The Cognac Napoleon Domaine Couprie - Grande Champagne

Elegant copper highlights, a lingering bouquet, and a powerful, round flavour make this a very distinguished Cognac.
The oaky characteristics and candied fruit flavours coat the palate after the first sip.
This typical Grande Champagne will find favour with connoisseurs at the end of a meal.