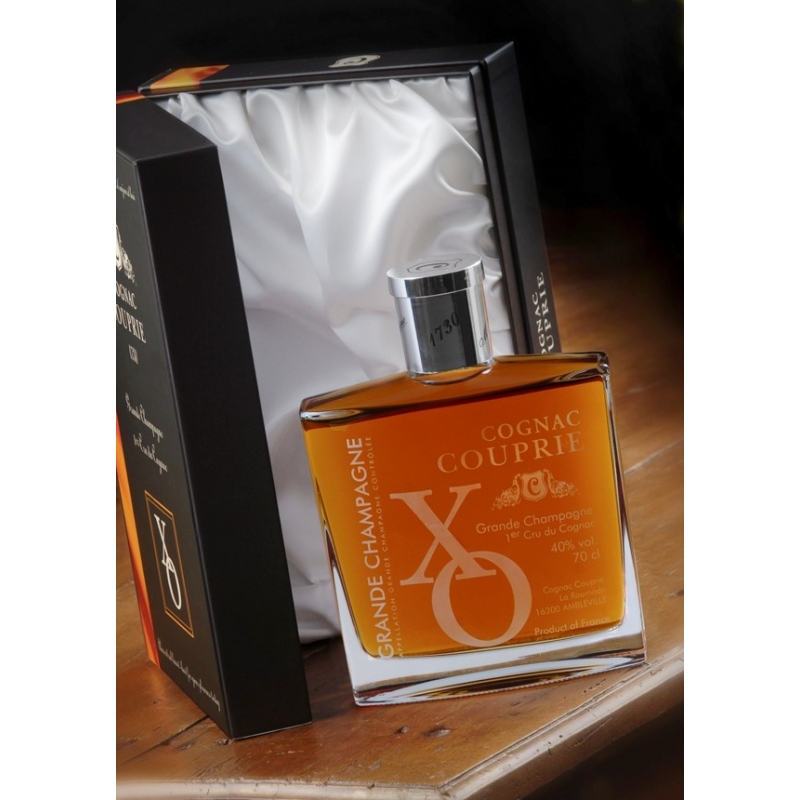  
XO Très Vieille Réserve in decanter Cognac Couprie
XO Très Vieille Réserve Cognac Couprie - Grande Champagne
This amber-coloured XO has a complex range of aromas, particularly hints of honey and vanilla.
Description
XO Domaine Couprie présenté en carafe
This powerful, elegant Cognac reveals subtle spicy overtones on the palate. It's tremendously long aftertaste is rich, powerful, and warm.
This XO, made with expertise handed down from generation to generation, has an oaky character provided by Limousin oak barrels.
The blend has been patiently aged, and the youngest component has already spent very long time in barrel. The smoothness and aromatic intensity of this XO are best appreciated at the end of a meal. Be sure to take the time to savour its subtle flavours as they develop deliciously on the palate.
Medallist at Saveurs de Poitou Charentes  Saveurs de Bronze 2004.