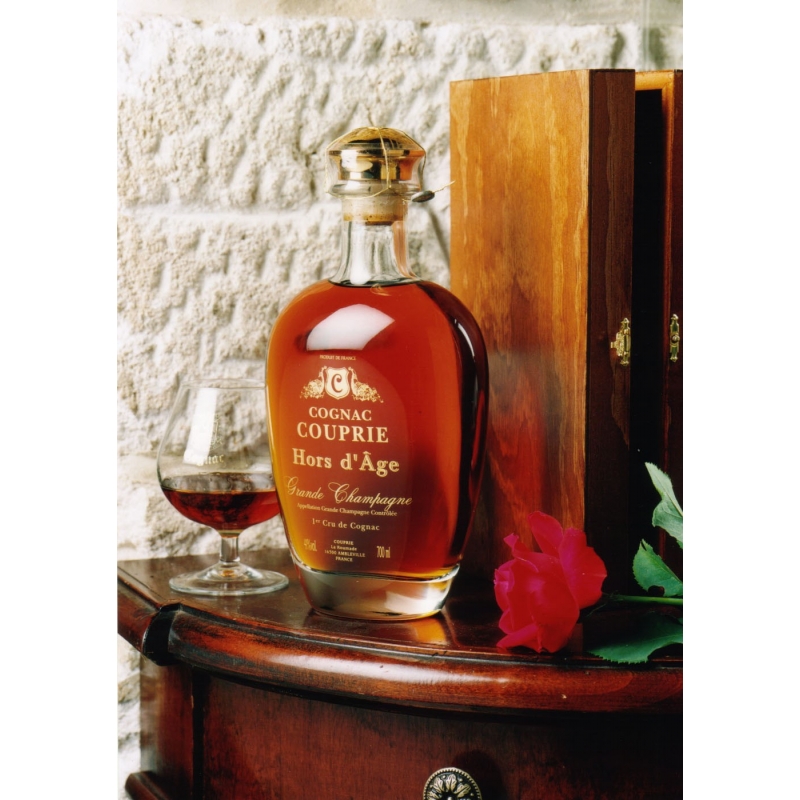  
Hors d'Age in Decanter Cognac Couprie
Hors d'Age Cognac Couprie - Grande Champagne
Presentation decanter and wooden box
This rich, expertly-blended Cognac is distilled in a generations-old 10 hectolitre pot still and aged in Limousin oak barrels in our calm, dark, humid cellars.
Description
Hors d'Age Cognac Couprie - Grande Champagne
Patient natural ageing has done wonders for this Hors d'Age blend.
This Cognac epitomises the expertise and care lavished by several generations. It reflects the best possible use of oak to reveal and highlight a beautiful mahogany colour and an intense rancio aroma.The Folle Blanche variety gives this Hors d'Age an unusual character.
This Cognac reflects the unique essence of the Charentais terroir. You will delight in discovering the leather and cigar-box aromas typical of fine old Cognac.