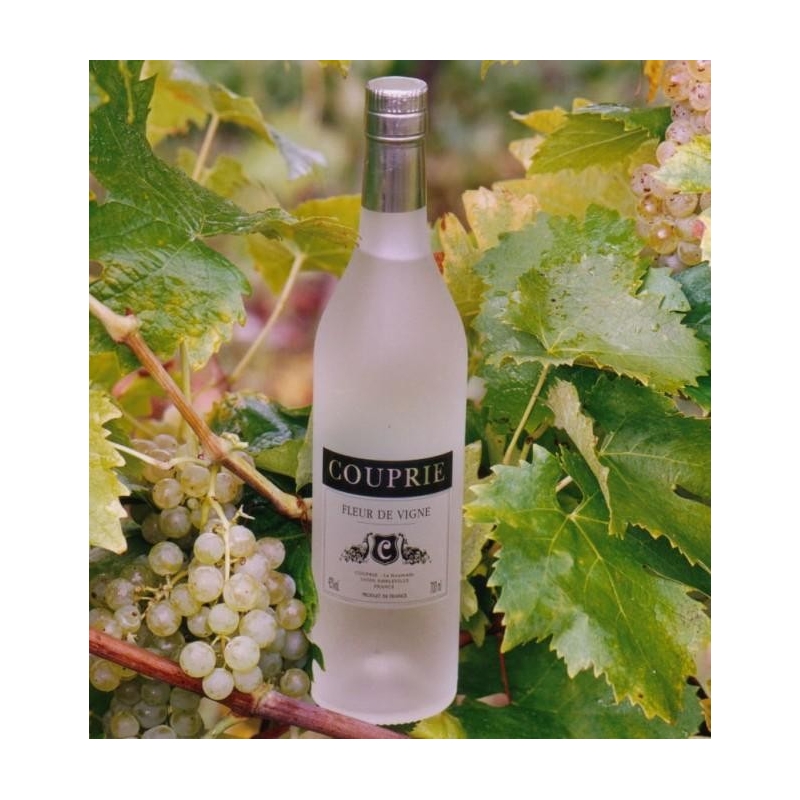  
Fleur de Vigne Cognac Couprie
Eau de Vie Fleur de Vigne Cognac Couprie :

From the best terroir of the Charentes, this Eau de Vie de vin will surprise you by its aromatic richness...
Description
Eau de Vie  Fleur de Vigne :

Totally colourless, this Eau de Vie made from the best vineyards in Charente will surprise you by its rich aromas that express all the delicacy of Ugni Blanc and the finesse of Charentais distillation.
A brandy made from grapes and double distilled on its lees. Fleur de Vigne is reduced in stages to an alcoholic degree of 42°, without barrel ageing.
Fleur de Vigne is best enjoyed chilled, at a temperature of 12 to 14 degrees. Served in a frosted glass, this is and ideal drink to accompany desserts such as sorbets and chocolates. It is also a great ingredient in  cocktails, or on its own with smoked salmon.