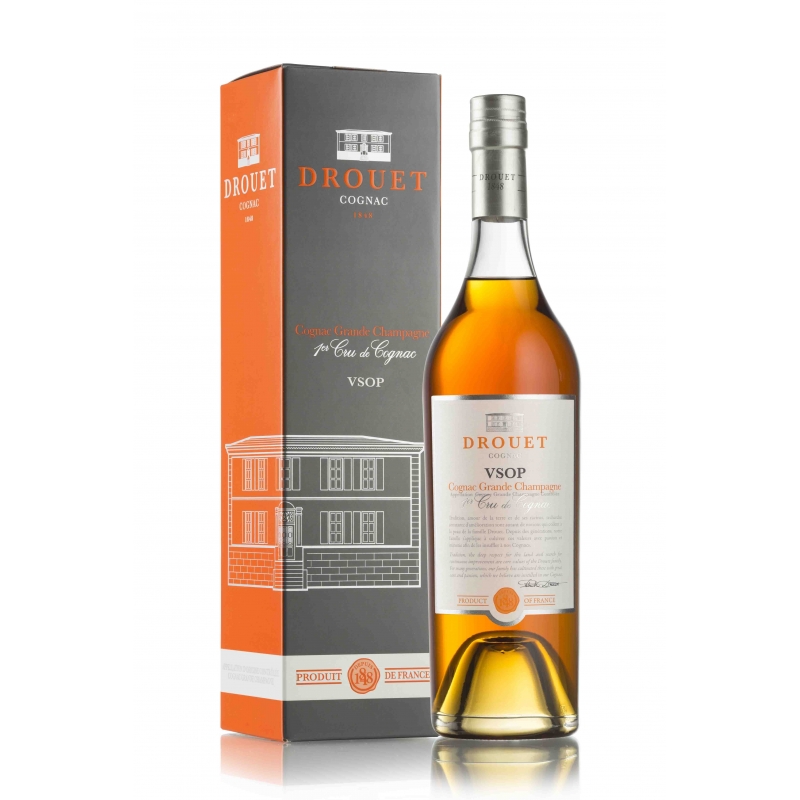  
VSOP Cognac Drouet & Fils
VSOP - Cognac Drouet : nobiltly and harmony acquired over the years...
Description
VSOP - Cognac Drouet :
Colour
: mahogany, bronze tints.
Aroma
: subtle, changing, notes of vanilla, cinnamon, mild spices.
Taste
: harmonious balance between fruity-floral and a touch of wood.
Full and powerful in the mouth, this Cognac has been aged longer than is required by law. Drink it on the rocks as an aperitif, or as a digestif.
Please note
:
Magazine "Terre de Vins" - Déc. 2016
94 points - Ultimate Spirits Challenge - USA 2015
Médaille d'Argent - Concours des Vignerons Indépendants de France - 2014
Médaille d'Argent - Concours Général Agricole de Paris catégorie VSOP– 2007