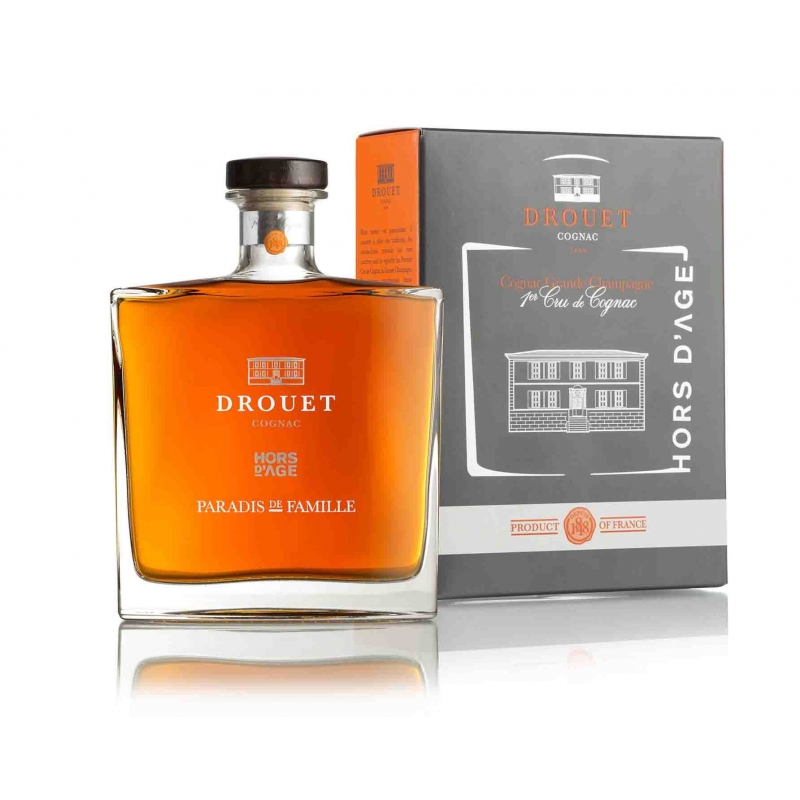  
Paradis de Famille Cognac Drouet & Fils
Paradis de Famille - Cognac Drouet : excellence as the family inheritance
Description
Paradis de Famille - Cognac Drouet :
Colour
: dark, coppery, tinged with mahogany.
Aroma
: exceptional bouquet dominated by "rancio", fruity notes: citrus, very ripe plums, with a spicy base: cinnamon, precious wood, tobacco.
Taste
: delicacy, power and enduring length marked by an extraordinary mellowness. Strong personality.
Composed of eaux-de-vie distilled in 1969 by Gérard Drouet in his 4-hl still heated by wood and coal. To be savoured slowly in the company of experienced connoisseurs.
Please note
:
Double Or - San Francisco World Spirits Competition - USA 2016
Médaille d'Or - Concours des Vignerons Indépendants de France - 2016
Note 5+/5 "Remarquable" - Difford's Guide - GB 2014
Médaille d'Or - Concours Général Agricole de Paris catégorie XO – 2007 et 2001