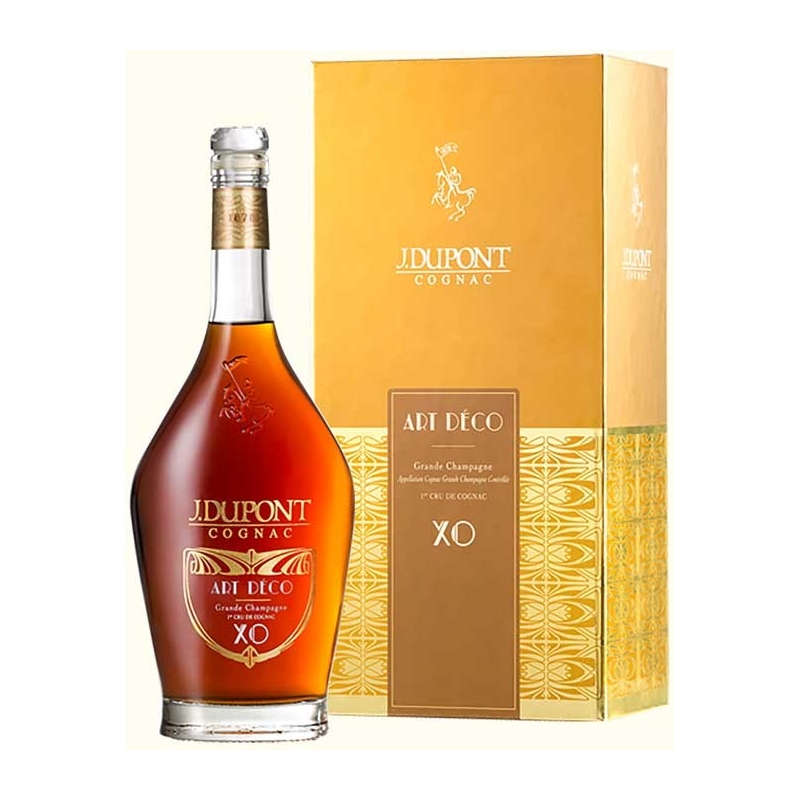  
Art Deco XO J.Dupont Cognac
Cognac J. Dupont Art Deco XO Grande Champagne 1st cru of Cognac
Description
A subtle alchemy of the rational and the artistic, Art Deco XO shares with you in luminos and refined style all its spicy, honeyed richness, symbolic of its modernism and history.
J.DUPONT Cognac has rendered sublime the ordinary Art of XO, by seeking out the perfect expression to transcend the very identity of this category of Cognac, by revealing the pertinence of blending fully accomplished and mature eaux-de-vie.
Your senses will be awakened to the tasting of this Cognac produce in limited quantities, 10 000 bottles by year, and  whose artistic opulence takes you to the discovery of the purity of its forms.