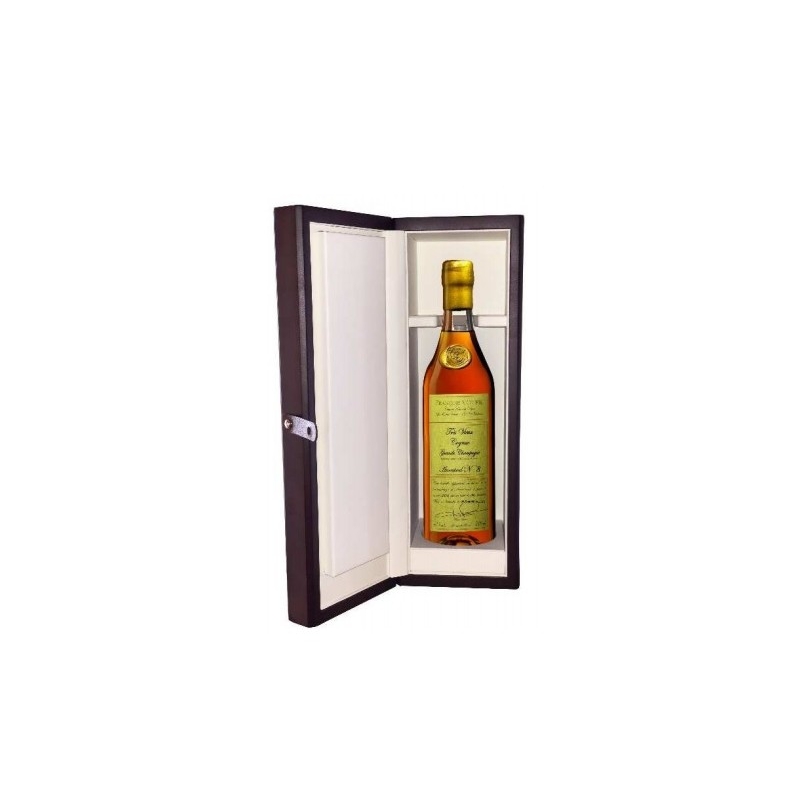  
Ancestral - N°8 Cognac François Voyer
Cognac François Voyer Ancestral N ° 8, 186 bottles, is the fourth blend of François Voyer eaux de vie from this series and preserves this equally exclusive spirit from their oldest cognacs
Description
The origins of this assemblage are relatively recent. In 1996, following the contest of eaux de vie of Segonzac capital of Grande Champagne, 1er cru of Cognac, won in the category "over 50 years", the first batch numbered "Lot 5" appears with 196 bottles.
The finesse and delicacy of this lot are matched only by its rarity. The exhausted lot, a new Cognac of similar elegance level, was bottled, and L'Ancestral N ° 6, 202 bottles, was born.
The Ancestral No. 8, 186 bottles, is the fourth blend of Francois Voyer brandies in this series, and preserves this equally exclusive spirit from our oldest cognacs. Its soft attack is followed by a constant and straight development towards a length in mouth worthy of the Great Champagnes of more than 50 years. Spicy and fine flavors are revealed at the opening such as cedarwood, nutmeg, licorice. It respects the very high level of our very high end; I'm proud to present it today.
Numbered lot of 186 bottles. Bottled on September 04, 2018