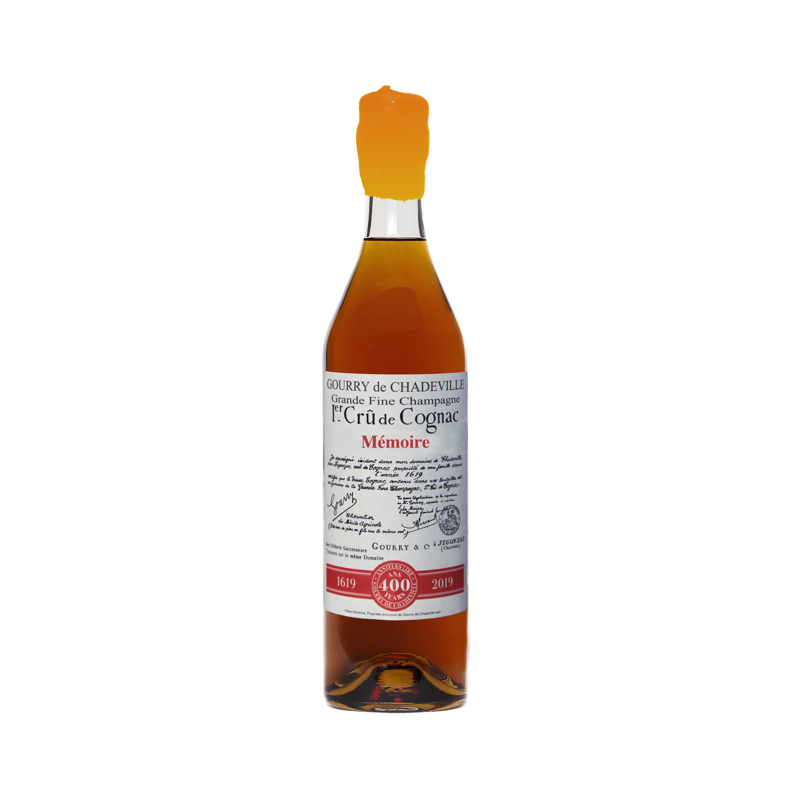  
Memoire Cognac Gourry De Chadeville
Mémoire des Cognacs Gourry De Chaville is an XO of about 30 years, from the Grande Champagne region.
Description
Tasting Notes:

A beautiful golden yellow color, slightly amber, very bright.

To the nose, a pleasant scent of vanilla oak, dried roses, carnations. Notes of peach and apricot, with the addition of walnuts and hazelnuts. A delicate smell of Port.

In the mouth, warm and harmonious, a true cognac of the limestone lands, with a long finish.