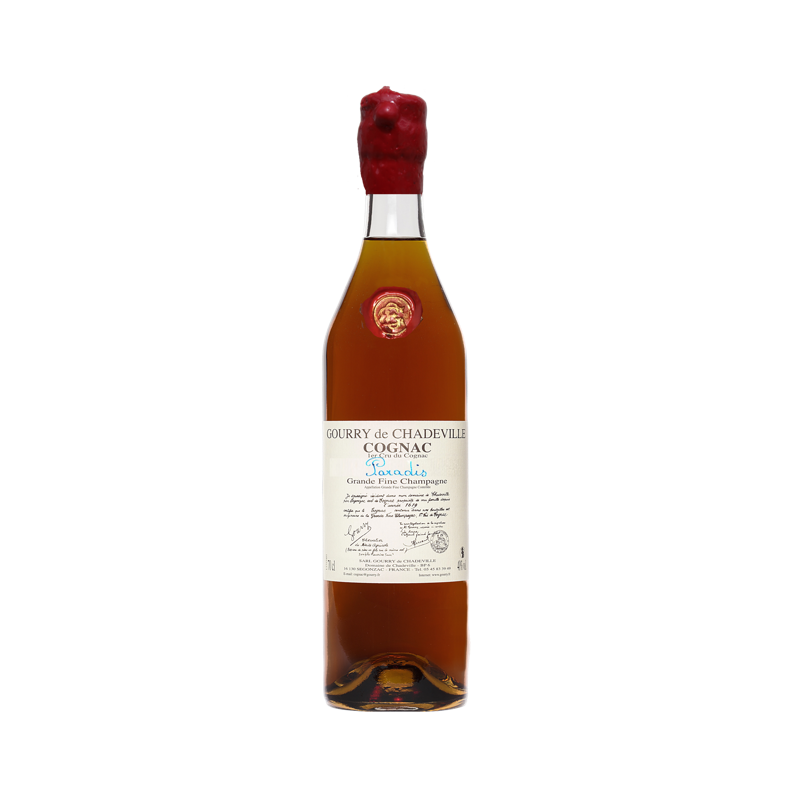  
Paradis Cognac Gourry De Chadeville
A blend of the oldest Cognacs Gourry De Chadeville eaux-de-vie, from the first growth of the cognac terroir, the Grande Champagne!

With an average age of almost 60 years, this cognac will take you straight to heaven!
Description
Tasting notes :

The years spent in casks have given this cognac a beautiful dark colour

On the nose, we find aromas of leather, toast and spices

On the palate, its great age has given it roundness and complexity, erasing any aggressiveness... Flavours of coffee, vanilla, candied fruits, cigar box.

The Grande Champagne terroir gives it an extraordinary length, which continues to dispense these delights long after the last sip.