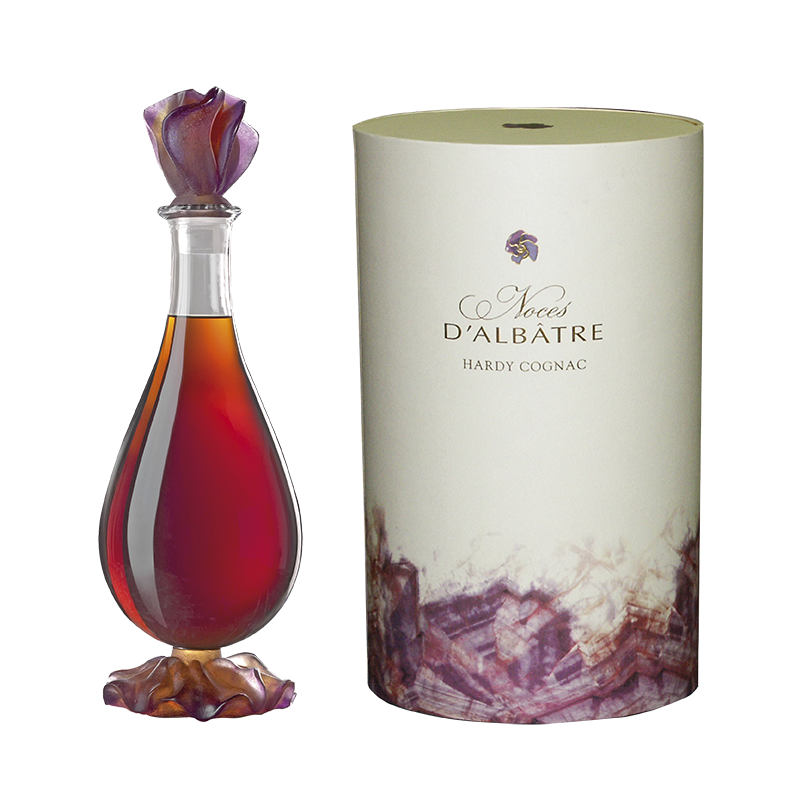  
Noces d'Albâtre Cognac Hardy Prestige
Cognac Hardy Prestige - Noces d'Albâtre :
Crystal decanter from the prestigious DAUM house.
A 75 year old Grande Champagne blend.
The most prestigious cognac in the Wedding series.
Description
Cognac Hardy Prestige - Noces de Diamant :
This remarkable Cognac offers a particularly advanced olfactory sensation, combining sweetness and subtlety.
The aromas are fine and recall sweet notes of candied fruit, sweet almond, mixed with barely vanilla and finely spicy notes.
Its taste is muffled, almost honeyed, and its alcohol has become heady.
Its tasting is perfect, without false note; it reveals a subtle succession of melted wood aromas reminiscent of gingerbread.
An impression of floral scent, like honeysuckle and hyacinth on the finish, makes it a generous Cognac with sublime length.