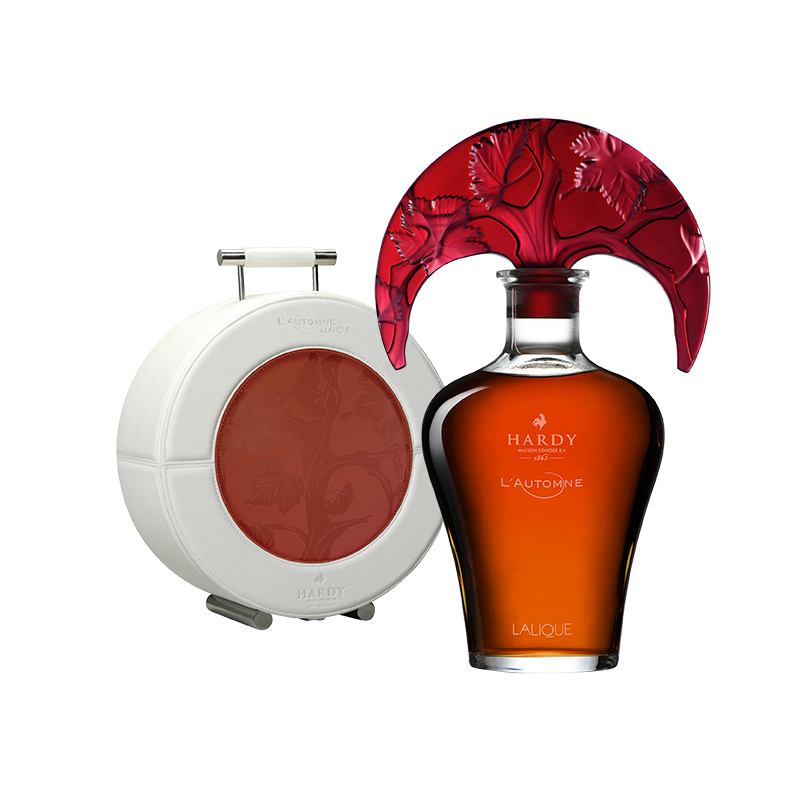  
Four Seasons "Autumn" Cognac Hardy
Cognac Hardy Four Seasons "Autumn" : Carafe Lalique numbered
The Autumn carafe is the third in a series of four exceptional carafes inspired by the seasons. They will all be signed Lalique.
Description
Cognac Hardy Four Seasons "Autumn" : Carafe Lalique numbered
The feminine silhouette of the carafe and its sculpted stopper with purple reflections conceal an assemblage of small batches of Grande Champagne carefully insulated by Armand Hardy at the end of the Second World War.
The cellar master composed an assembly evoking sweet and gourmet flavors punctuated by notes of candied apricots, currants and a hint of saffron.