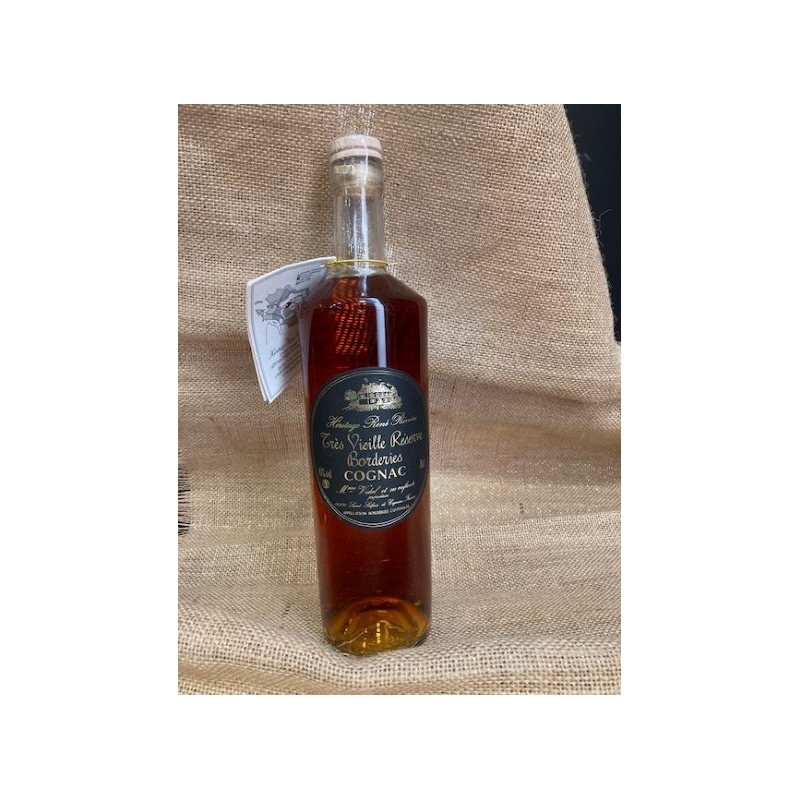  
Tres Vieille Reserve Cognac René Rivière
Cognac Heritage Rene Riviere : Tres Vieille Reserve
Description
Asleep for more than fifty years in the cellars, these few casks give us their most intimate secrets.
This cognac is characterized by a dress with autumn colors, dense and homogeneous, brilliant and limpid.
This cognac has a superb nose!
Both fine and rich, this cognac is elegant and complex;
aromas of vanilla, prune, honey, tobacco and caramelized fennel melt into a harmonious bouquet, discreetly bound by the rancidity of oak.
The mouth of this cognac is round and fat, combining concentrated aromas of old wood, violet and revealing an ample finish of candied fruit.