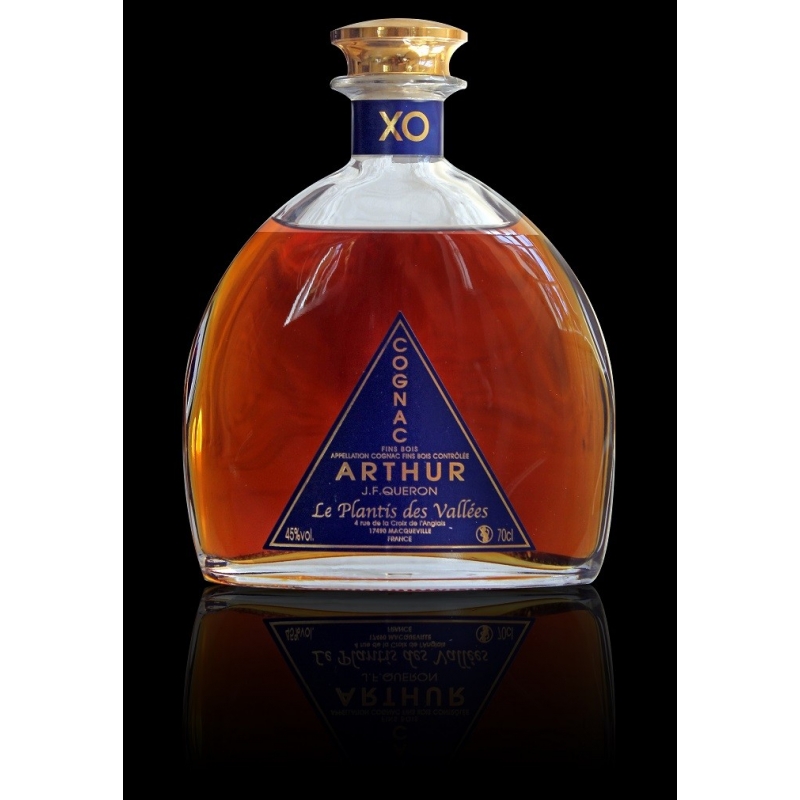  
XO Arthur Cognac Le Plantis Des Vallees
Cognac Queron - Le Plantis des Vallees - XO Arthur - Fins Bois
Description
Tasting: A creamy finish with a beautiful persistence. We are in a powerful style and marked by coconut and vanilla in the mouth.
Consumption: At room temperature or on ice cubes.
Degrees: 45% Vol.
Gastronomic Alliance: A Cognac that will find its place on all the good tables to finish a meal in beauty !