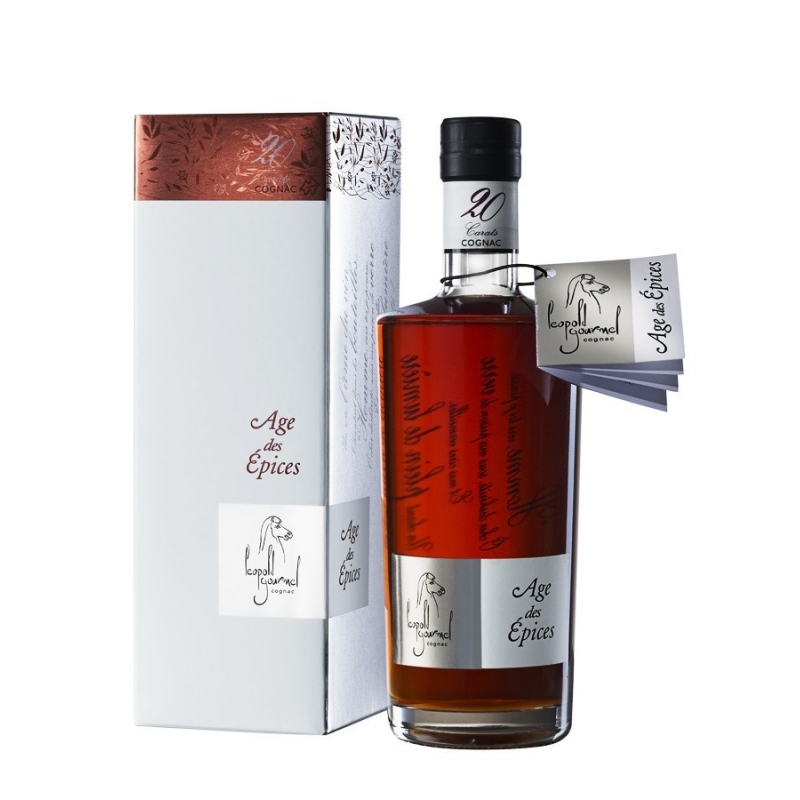  
Age des Epices 20 Carats - Cognac Leopold Gourmel
Age des Epices (20 carats) Cognac Leopold Gourmel : Powerfull, round with a touch of pepper, enticingly rich depth and length.
Description
Age des Epices (20 carats) Cognac Leopold Gourmel :
Origin : White wine, richer, stronger, more aromatic.

Visual : Old Gold.

The nose : Round, with a sweetness from the wood, honey, old leather, animal.

The taste : Rich and powerful, rolling on the palate, opening slowly, spicy on the tongue, pepper, coriander, warm complexity in the finish, cloves, ginger, butterscotch.

Matching : After a meal of several courses with rich Burgundy and Sunny wines.

Features : The cognac penetrates slowly in the casks, it is imperative to respect this slow pace. After 25 years, the cask does not bring any more aromas to the cognac, but after more than 20 years, the cognac naturally reaches the best part of the wood. Pure vintage, strictly no additives, aged in un-toasted extra fine grain French oak casks, never chill-filtered.

Distiller's note :"My favourite in the winter and to die for with pure black chocolate."