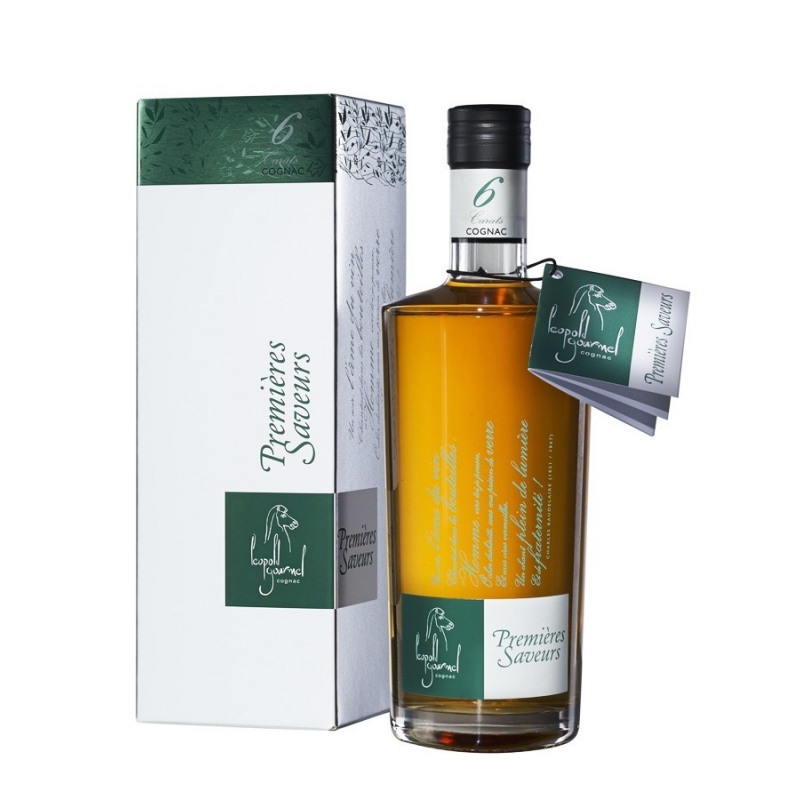  
Premières Saveurs 6 Carats - Cognac Leopold Gourmel
Premières saveurs (6 carats) : Energy, freshness, suppleness with accented aromas of white fruits
Description
Origin : White wine, richer, more aromatic, more mineral.

Visual : Soft Gold.

The nose : Fresh, supple, white fruits (pear, white peach), never aggressive.

The taste : Pure clean, Intense, a refreshing long-lasting finish.

Matching : Perfect with an expresso at 4.00 p.m.

Features : The introduction into the world of natural cognacs. Because the wine is richer and stronger, the "fat" distillation retains the beautiful aromas and concentrates the richness into the spirits. Pure vintage, strictly no additives, aged in un-toasted extra fine grain French oak casks, never chill-filtered. The perfect example of delicacy and finesse, not aggressive, not caramelised, not artificially woody.

Distiller's note : "I am so proud of my 6 year old cognac that I nicknamed it Le P'tit Gourmel in other words the Gourmel Kid."