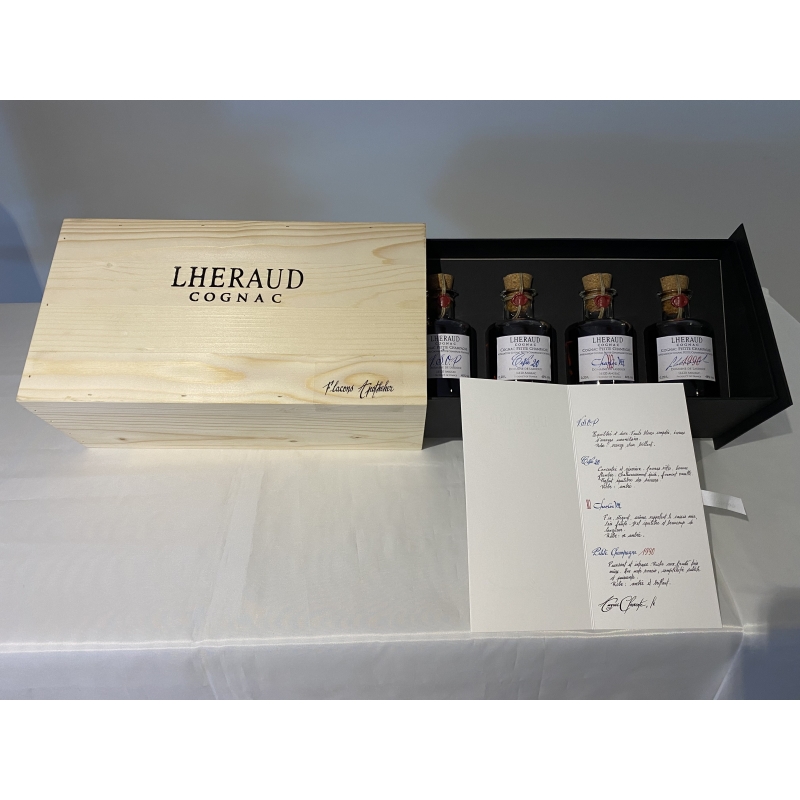  
Tasting Box 4x20cl Cognac Lheraud
Coffret Dégustation des Cognac Lheraud:
4 x 20cl
Discover in this elegant box 4 qualities of cognac: VSOP, Cuvée 20 Renaissance, XO Charles VII and the 1990 vintage Petite Champagne!
Description
TASTING NOTES
VSOP : Nice balance, aromas of raisins, a touch of vanilla and a hint of cream brulee finish and a hint of citrus.
Cuvée 20 Renaissance : Ample and opulent, with hints of vanilla, cinnamon, and orange zest.
XO Charles VII : Ample, complex and opulent, with many expressions, touches of vanilla and roasting, hazelnut, nice balance and length.