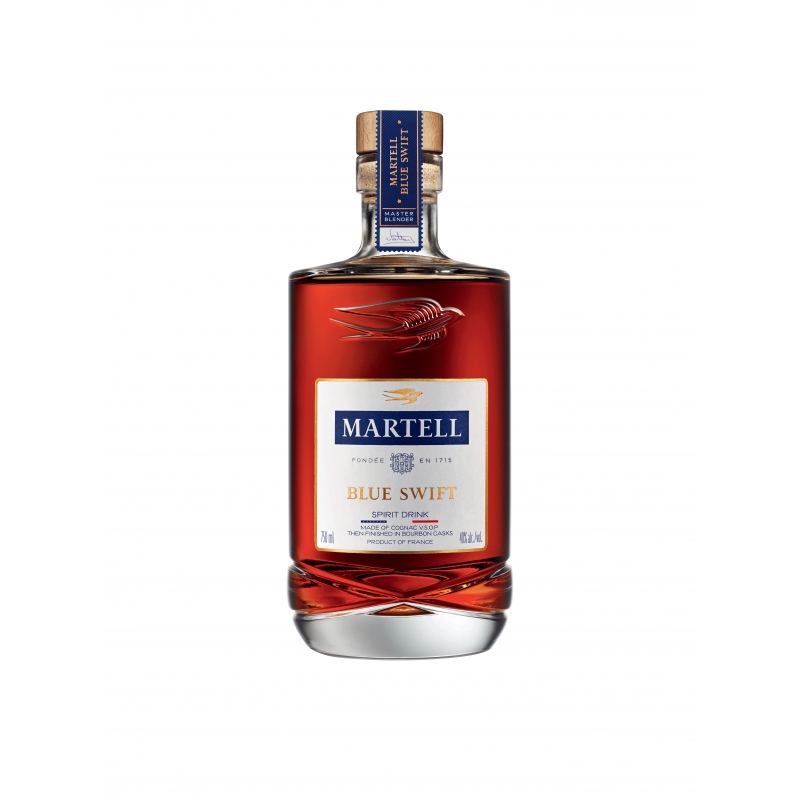  
Martell Blue Swift
Martell's home redefined standards once again, offering the first spirit drink made from their famous VSOP Cognac and finished in Kentucky Bourbon casks. 
Description
To the eye
We can admire an elegant coppery color with golden glints.
On the nose     
We first notice gourmet aromas such as banana and caramelized pears. 
Then a subtle sweetness appears, and notes of vanilla & coconut mixed with spicy and menthol are revealed.
In the mouth
It is soft, round and gourmand.  We taste deep and fresh notes of ginger and white candied fruits such as plums.
We then feel the ample, smooth and long toasted oak finish from Kentucky Bourbon casks.