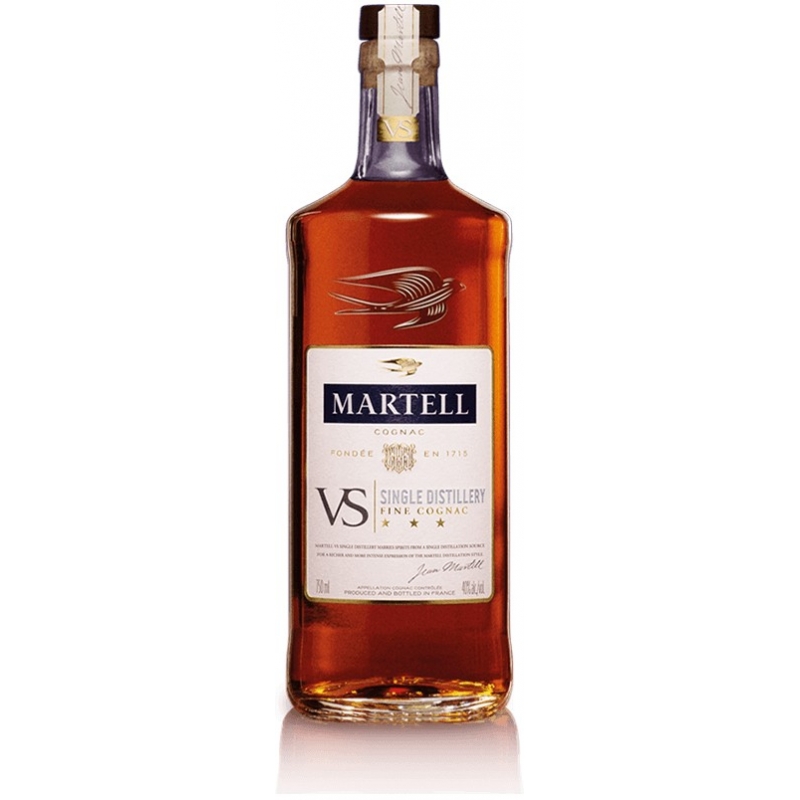  
Martell VS Single Distillery Cognac
Martell VS Single Distillery combines the spirits of a unique distillation source in the Cognac region of France with a richer, more intense expression of Martell's distillation style.
Description
Tasting notes
A nice blend, sweet and fruity.
Bright and golden in color, Martell VS Single Distillery reveals pleasing notes of plum, apricot and candied lemon on the nose. Its rich fruit flavors on the palate and its generosity on the palate make it a great cognac to enjoy in long drinks or cocktails.