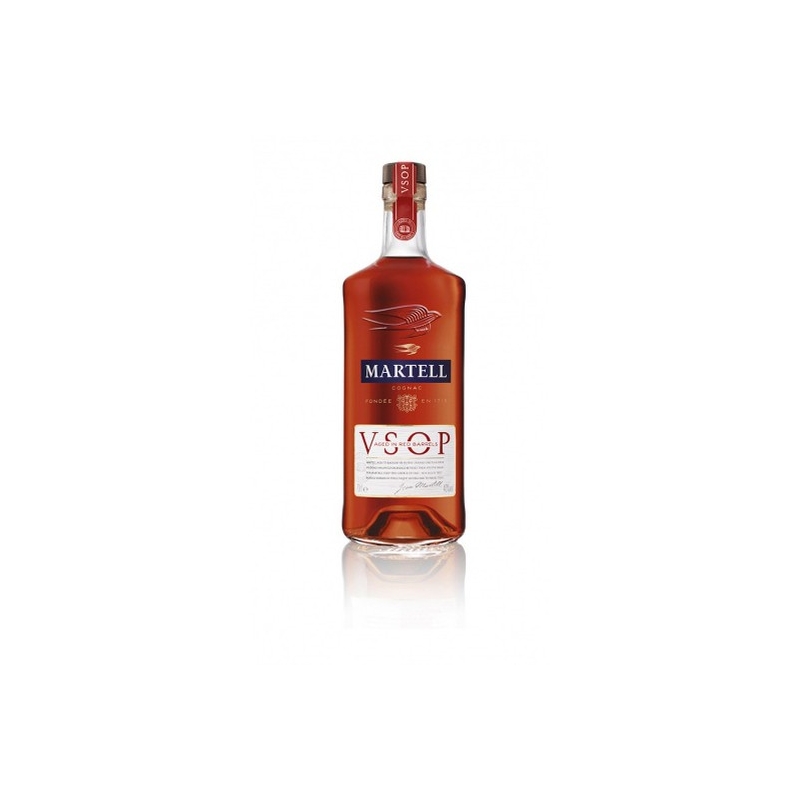  
VSOP Medaillon Cognac Martell
THE COGNAC IN PERFECT BALANCE
Maison Martell ages its eaux-de-vie exclusively in fine-grained oak barrels in order to release the delicate fruity aromas of its spirits, elaborated according to specific distillation methods.
Description
For Martell VSOP "red barrels", our cellar master exclusively used red oak barrels to highlight the unique aging process of Martell and deliver a very intense cognac expression, in which the candied fruit aromas are sublimated .
TASTING NOTES
A perfect harmony of savory fruit aromas and delicate woody notes.
At the eye
A warm coppery color tinged with gold highlights that give it a unique brightness.
At nose
Intense aromas of tasty yellow fruits (plum, queen-claude, apricot and peach) blend harmoniously with the subtle notes of wood and sweet spices revealed by the red barrels.
In mouth
A perfectly balanced cognac distinguished by its rich fruit notes and a blend of delicacy and aromatic power.